CHART VIEW – Interest Rates
By: Jeff Gilfillan
Interest rate futures are trading in the middle of the February 2018 range as of this writing following the CPI report on 03/13/18. Post CPI report high was 144'15 which fell just below the beginning of March's high at 144'20.
The bounce from late February lows in the futures has been supported by an impressive base built immediately following the volatility heavy days from Feb 2-7th. Upside target levels are 145, 146 them 148 level in June 30 year bond futures. Long term support levels are 142'20 and 141'10.
The ten year rate (see TNX chart below) long term chart is still bearish but running up against very important levels just above 3.00%. A pullback and gap filler would test the 2.62 – 2.68 area and key support for the TNX. A test may last long enough to squeeze the value out of buyers of vol and sellers of equities that came in late following the February move.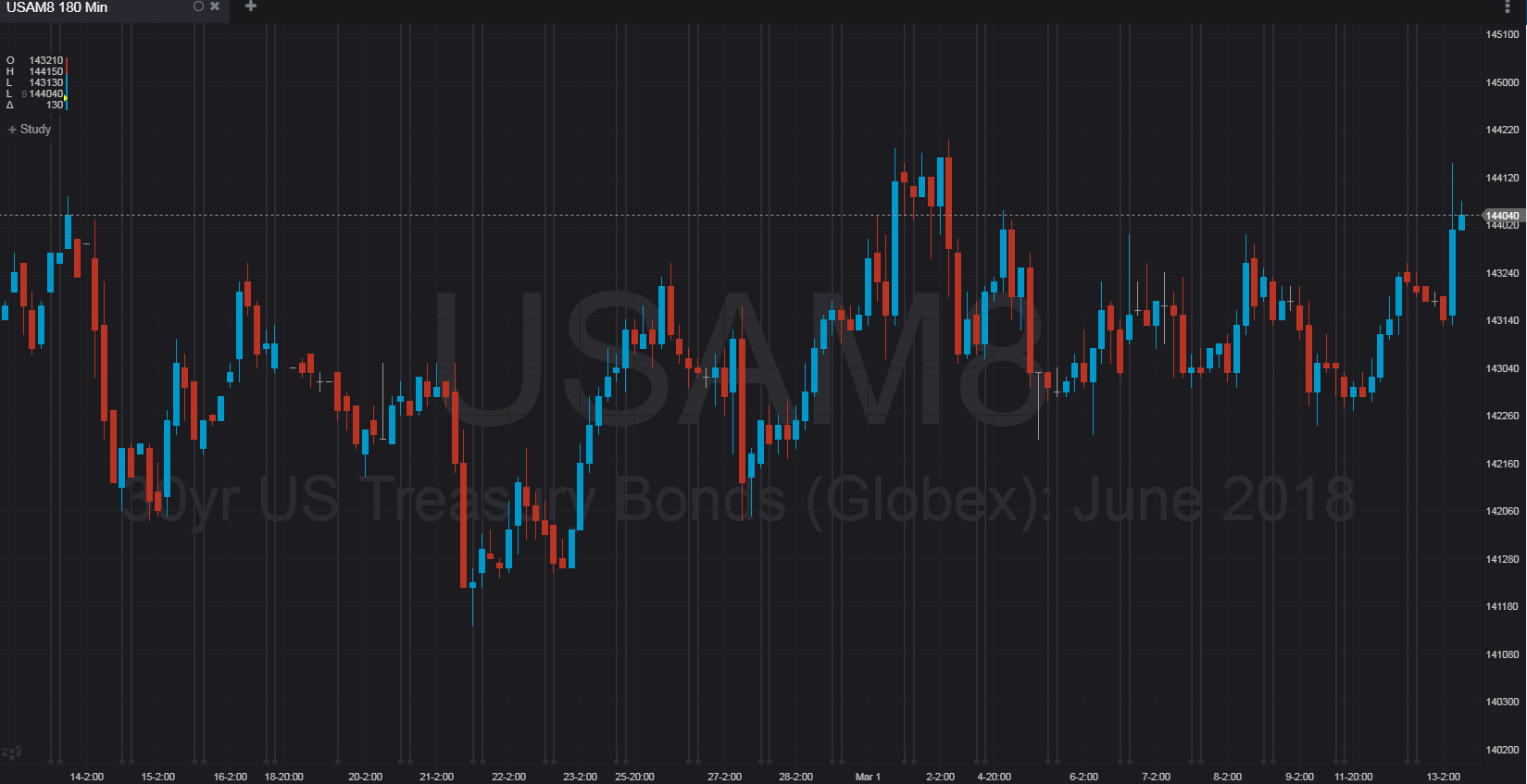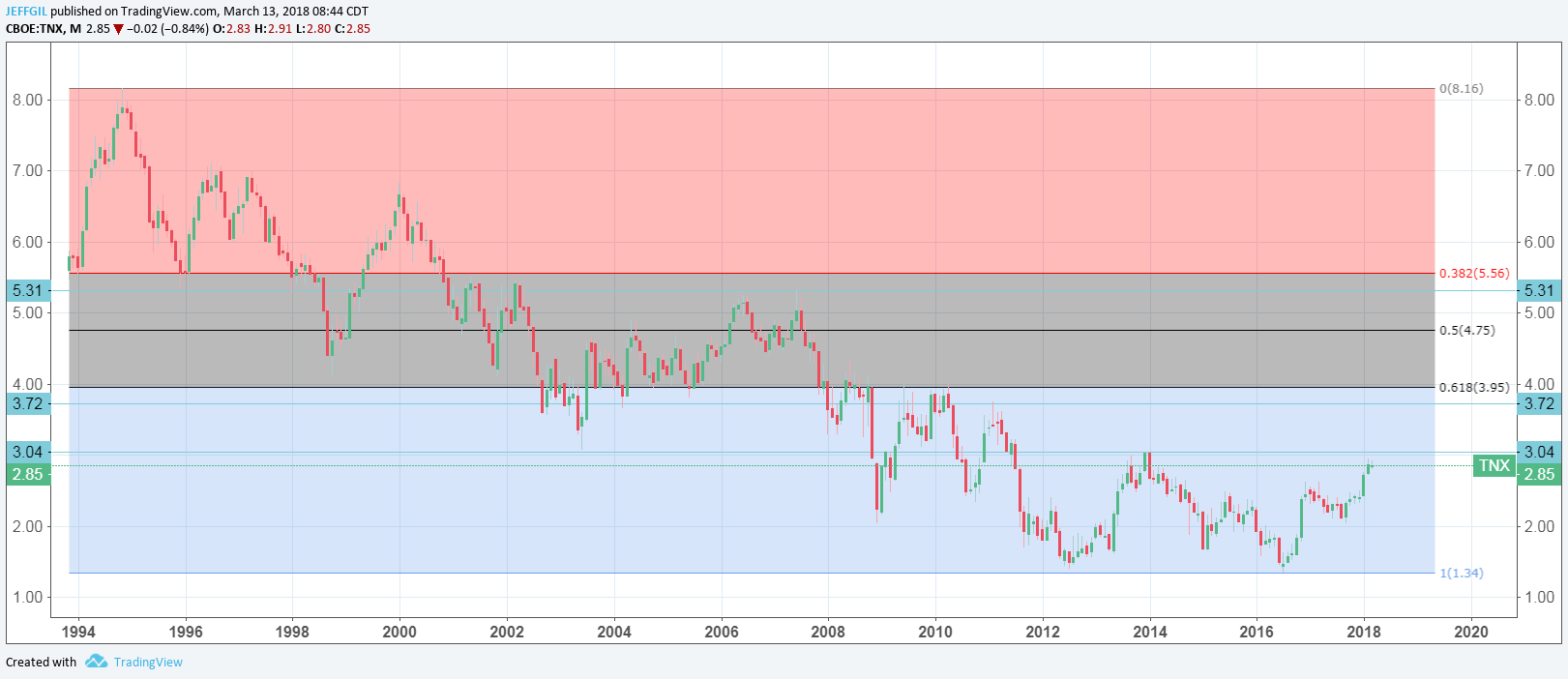 RISK DISCLAIMER: Trading in futures products entails significant risks of loss which must be understood prior to trading and may not be appropriate for all investors. Past performance of actual trades or strategies cited herein is not necessarily indicative of future performance. The information contained herein is provided to you for information only and believed to be drawn from reliable sources but cannot be guaranteed; Phillip Capital Inc. assumes no responsibility for errors or omissions. The views and opinions expressed in this letter are those of the author and do not necessarily reflect the views of Phillip Capital Inc. or its staff.