Chart View – Crude Oil Futures
by Jeff Gilfillan
NYMEX WTI Crude futures front month contract has been developing value between $55 and $62 per barrel since the early November breakout from a multi-year range. In November's Trading Asia Newsletter I mentioned the trade has the potential to trade up to $62 without needing a supply/demand disrupter. I believe the market is doing just that and has the momentum to shakeout weak intermediate term shorts with a break of the mid 2015 front month high at 62.58.
If the bullish fundamentals continue, the bottom end of the long-term value range developed between 2010 and 2014 will serve as a technical target around $77-$80. Real value of this range is between $92-$98.
The bottom two charts display both of the value areas that were developed over the last 2 years and the last 14 years to give you some perspective using volume histograms.
The top chart displays the most popular crude futures on top (CME WTI Crude Futures) followed by quotes and market depth from a variety of tradeable crude oil futures of various types accessible through the CME Group, ICE, Dubai Mercantile Exchange, TOCOM and NFX.
The previous range took about 3 ½ years to fail and we are currently in about a 3 year range on a monthly chart. My best guess is the market tests or breaks the 62.58 mentioned above followed by another test of our recent value support at $56 range before a potential larger more occurs.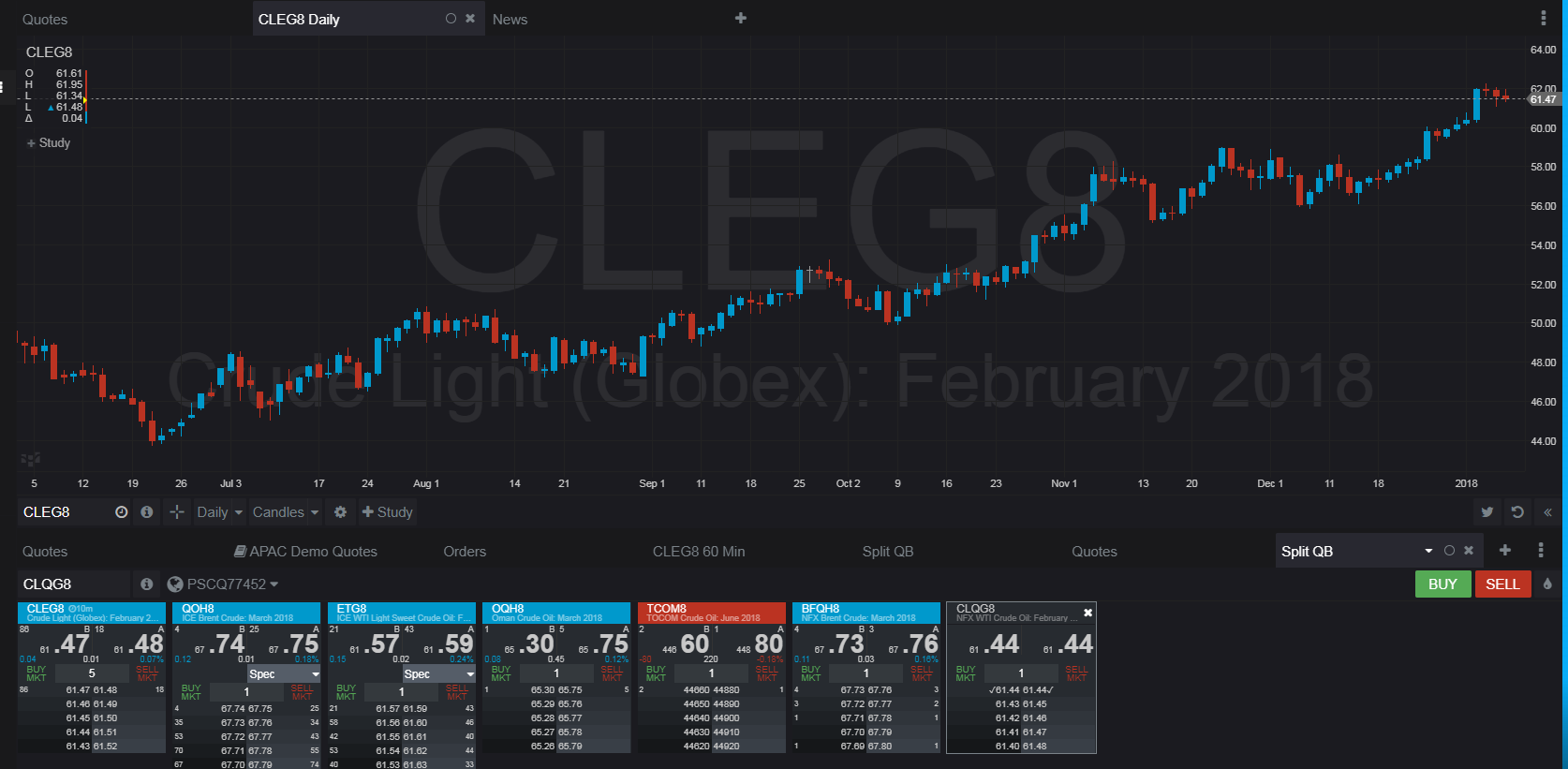 Past performance does not guarantee future results.

Past performance does not guarantee future results.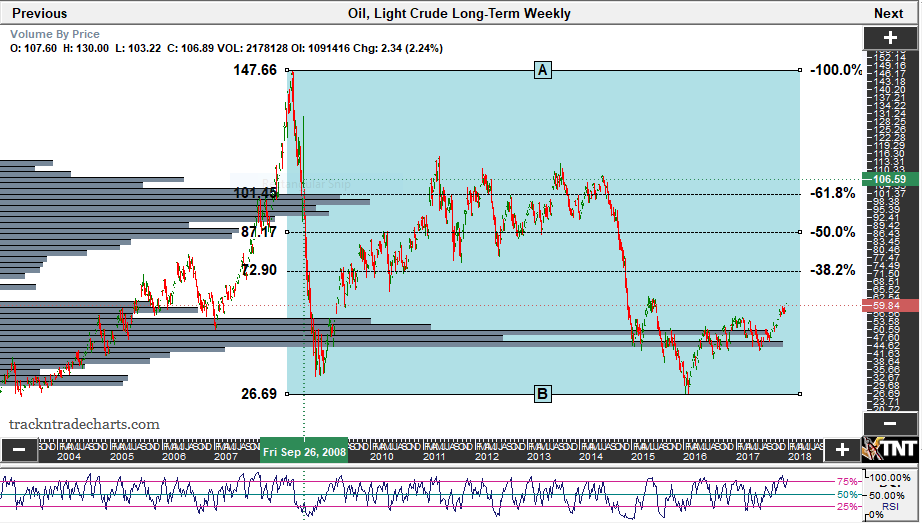 Past performance does not guarantee future results.
RISK DISCLAIMER: Trading in futures products entails significant risks of loss which must be understood prior to trading and may not be appropriate for all investors. Past performance of actual trades or strategies cited herein is not necessarily indicative of future performance. The information contained herein is provided to you for information only and believed to be drawn from reliable sources but cannot be guaranteed; Phillip Capital Inc. assumes no responsibility for errors or omissions. The views and opinions expressed in this letter are those of the author and do not necessarily reflect the views of Phillip Capital Inc. or its staff.