CHART VIEW – ICE U.S. Dollar Index Futures & CME Gold Futures
Written by Jeff Gilfillan, Vice President at Phillip Capital  
The potential key reversal in gold futures on a monthly continuation chart mentioned in the August newsletter did not develop between August and September. CME gold futures did rally over $50 from intraday low to high in mid-August but did not come close to July's close by month end. The long-term chart (monthly) is trending lower to sidewise but is looking more likely to breakout to another long-term range outside the current 1160-1350 area. Charts feel heavy long term but supportive short term. Long term resistance is strong from 1235-1280; short term support is 1182-1188 which would also be a good washout level for weak longs.
The ICE US$ futures sold off and tested the 94.00-95.00 range discussed in the last newsletter. The monthly continuation chart shows heavy value resistance at 95.20 and intermediate downside support and washout area at 93.15. In the short term as Sept comes off the board look for front month continuation daily charts to find support from 94.30-94.60 area.
In summary, I believe the path of least resistance in the short and long term is bullish gold and bearish US$ despite the heavy monthly gold chart.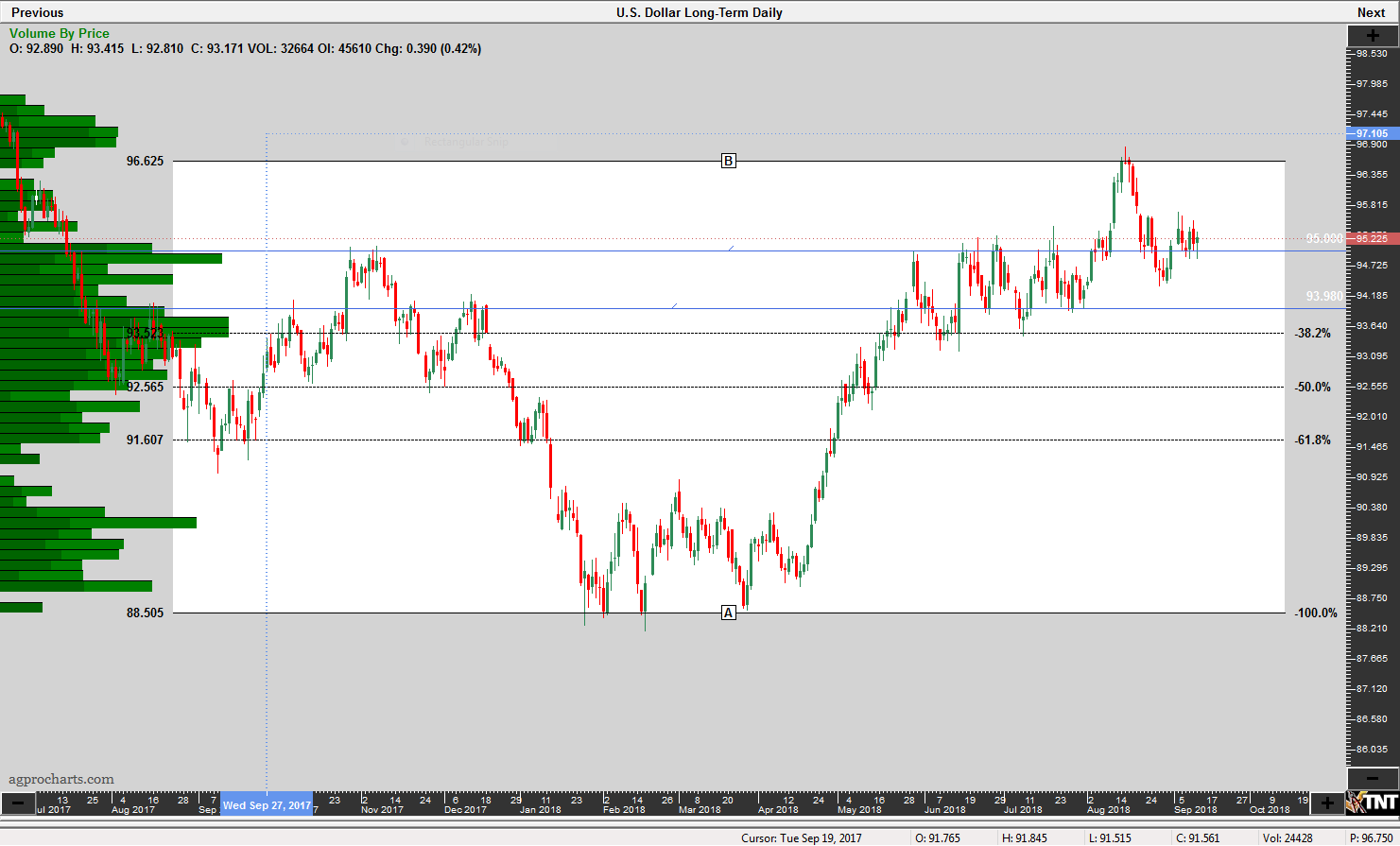 ICE FUTURES U.S. – US Dollar Index Futures – DX – Daily Continuation
Chart – Track'NTrade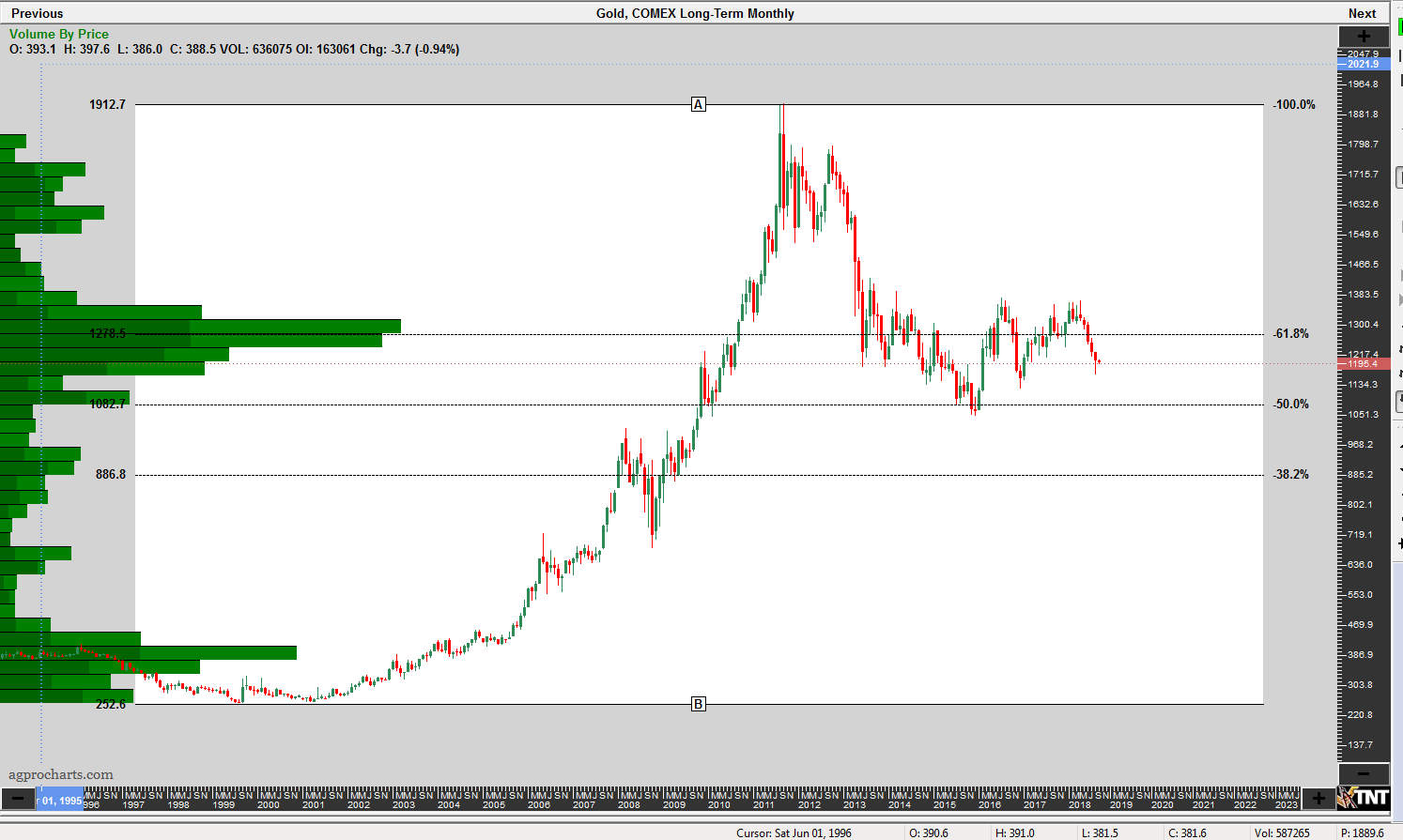 CME Group – GC – MONTHLY – GOLD COMEX (Globex)
Chart – Track'NTrade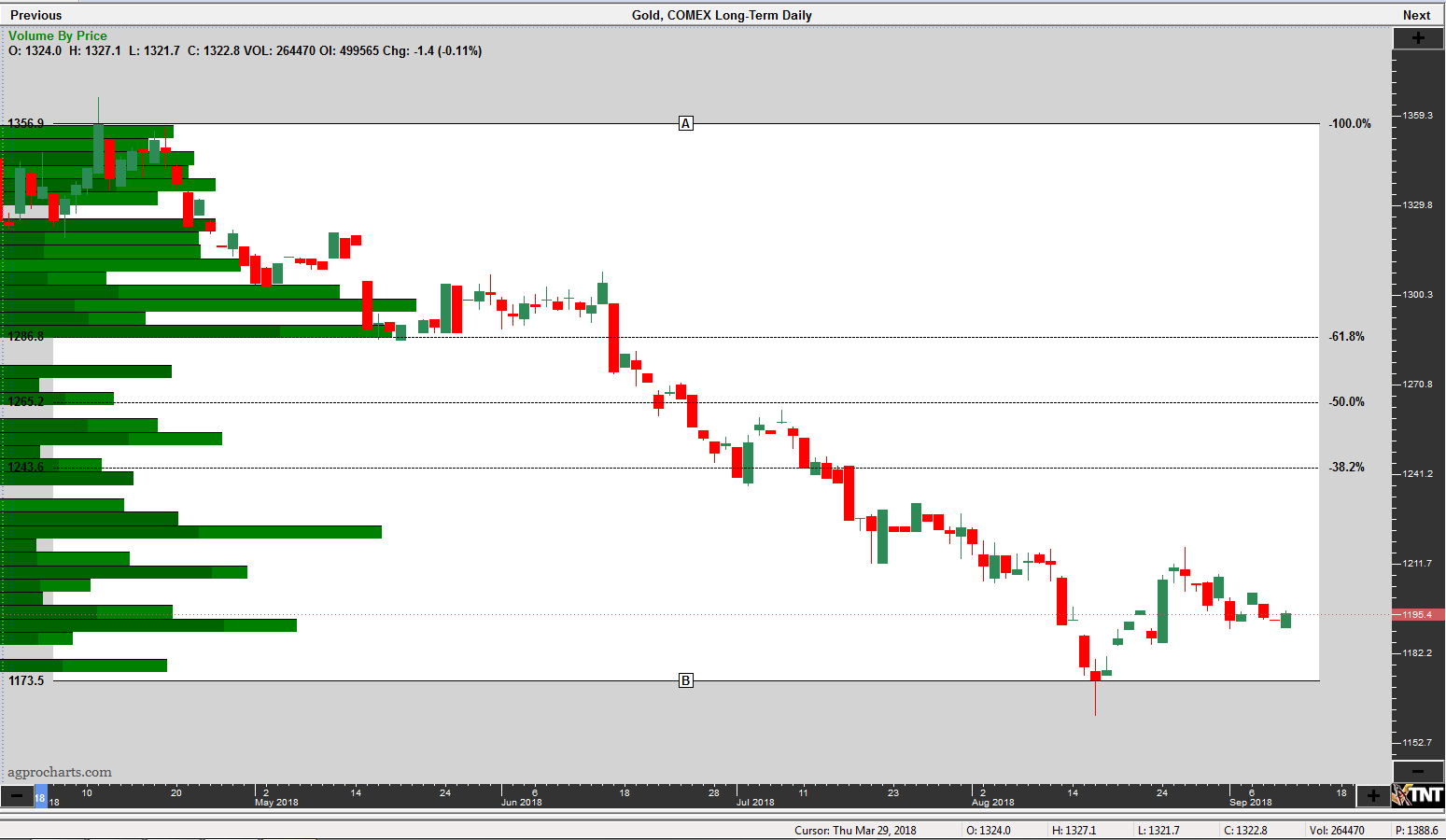 CME Group – GC – DAILY – GOLD COMEX (Globex)
Chart – Track'NTrade
RISK DISCLAIMER: Trading in futures products entails significant risks of loss which must be understood prior to trading and may not be appropriate for all investors. Past performance of actual trades or strategies cited herein is not necessarily indicative of future performance. The information contained herein is provided to you for information only and believed to be drawn from reliable sources but cannot be guaranteed; Phillip Capital Inc. assumes no responsibility for errors or omissions. The views and opinions expressed in this letter are those of the author and do not reflect the views of Phillip Capital Inc. or its staff.