CHART VIEW – Gold Futures by Jeff Gilfillan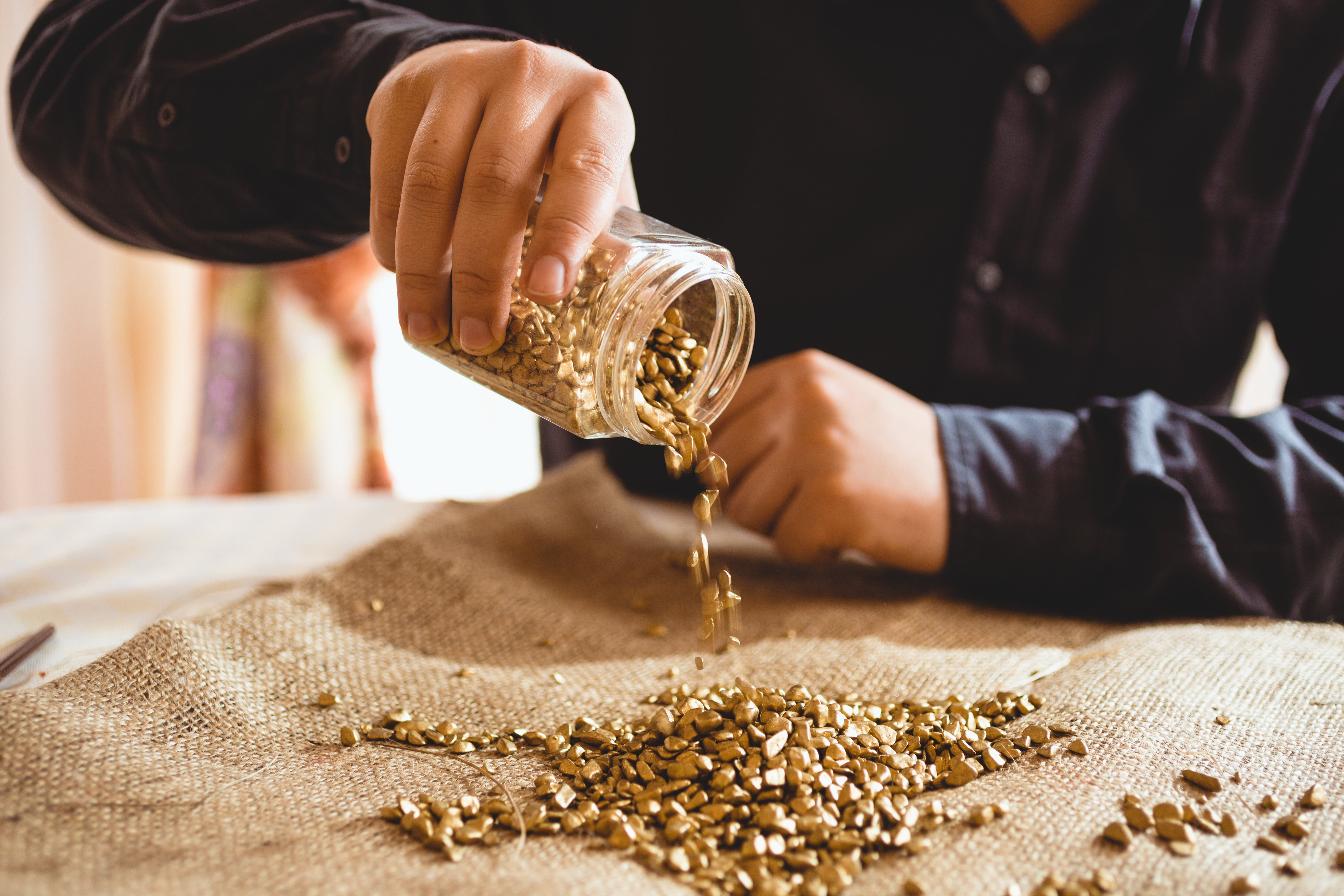 The last "Chart View" focused on gold futures was back in January and then October 2018. The bias was to the upside with consolidation challenges encouraging traders to be cautious of downside washouts before potential upside breakouts. We encouraged a less leveraged approach to sustain positions if a breakout occurred. There were both breakouts and a few washouts but ultimately the market broke new weekly highs not seen since the 2013 downside transition phase.
This month we're bringing the precious metal back into the spotlight inspired by the recent  announcement by CME Group of a pending launch of two new financially settled gold futures contracts denominated in USD and Renminbi - Shanghai Gold (USD) futures and Shanghai Gold (CNH) futures licensed from the Shanghai Gold Exchange (SGE). I spent the last two weeks of July in Asia where much of our clearing of gold futures originates. Also, we are seeing great activity through our global group's SGX membership in the USD/CNH futures. In fact, trading activity in USD/CNH futures at the SGX spiked to a record daily high surpassing US$10 billion per day on August 5th.
In January we mentioned a break of 1375 as a potential first target of an upside breakout. As seen on the weekly chart below, the 1375 area is a chart point high going back 5 years and a 38.2% fib level. This was a price level target but once the front month CME gold futures broke over 1355 during the third week of June, the market started a transition out of the deep value zone (1175-1355) developed since June 2013.
The last time the market spent any length of time in the current range was in 2010 and 2011; that built the base that eventually propelled the market over 1900 in late 2011. The base lasted about 7 months. So, there is some value to build in the current range.
To the upside, both the weekly and monthly charts show the level between 1420 up to 1530 as transitional zones with no substantial value developed in the history of the contract. Once the 1355 area broke in June, the charts ran into an area best described as "Class V Rapids" where the charts will either swiftly reject the market or shoot prices rapidly to the next area of market acceptance.
The commitment of trader's report (see below) as of 07/30 shows "Producer/Merchant/Processor/User" (futures only) net short positions as historically high but not yet at extreme levels seen 2017/2018 and nowhere close to net short extremes set in 2010-2012 period. This tells me producers are taking on appropriate hedges but more reluctant to hedge at current levels vs lower prices seen in 2017/2018. So, hedgers may believe there is more behind this rally than the last. So far this is true.
Takeaway is volatility has and should continue in the current low value range between 1415 and 1540. Respect your leverage as a $100-$120 washout would not be unusual. Be patient as a spec and liquid as a hedger. Last transition phase at current levels lasted about 7 months. 
Trade Gold Futures Globally with Phillip Capital.
The bulk of our US FCM's gold futures volume is through the CME Group. We are a full clearing member of the CME Group. Our US FCM and affiliates of Phillip Capital Group also offer traders access via memberships to other global exchanges offering gold futures including TOCOM, SGX, DGCX, ICE and HKEX.
CME Group – CME Gold Futures Continuation Weekly
Chart – Track N'Trade
CME Group – CME Gold Futures Continuation Monthly
Chart: Track N'Trade
RISK DISCLAIMER: Trading in futures products entails significant risks of loss which must be understood prior to trading and may not be appropriate for all investors. Past performance of actual trades or strategies cited herein is not necessarily indicative of future performance. The information contained herein is provided to you for information only and believed to be drawn from reliable sources but cannot be guaranteed; Phillip Capital Inc. assumes no responsibility for errors or omissions. The views and opinions expressed in this letter are those of the author and do not reflect the views of Phillip Capital Inc. or its staff.
Source: CME Group – Commitment of Traders powered by QuikStrike