CHART VIEW – Gold Futures by Jeff Gilfillan
The latest "Chart View" post on October 29 2018 stressed patience and an indication the gold market may be susceptible to short-term washouts lower. The futures market did washout twice and very close to our areas we discussed. Further we projected there was enough value to make a run to 1300 in the CME Group COMEX Gold futures contract. 
This was a welcome move for gold bugs but nothing out of the ordinary in response to this market breaking new lows on a quarterly or annual basis when analyzing weekly and monthly charts. In fact, the gold futures market is still $50-$60 under the high of the weekly and monthly value ranges. See charts posted in the October issue to view value areas.
Where do gold futures do next? The momentum can take it up to value areas of 1310-20 without a breath. A weekly / monthly market washout to the upside would likely break highs from 2016 at 1375. Once prices break into new ranges it's often a choppy ride so considering other contract sizes within exchanges and outside in order to potentially own more of your product and reduce your leverage maybe something to consider. The aggregator in the chart below shows one method of doing so. 
Feel free to email me directly with updated daily, weekly and monthly value areas in the futures markets you trade. jgilfillan@phillipcapital.com
JG
CME Group – COMEX Gold Dec19' Futures
TOCOM – Dec 19' Gold Standard and Gold Mini Futures
Chart – Screenshot of the Aggregator widget from Trading Technologies*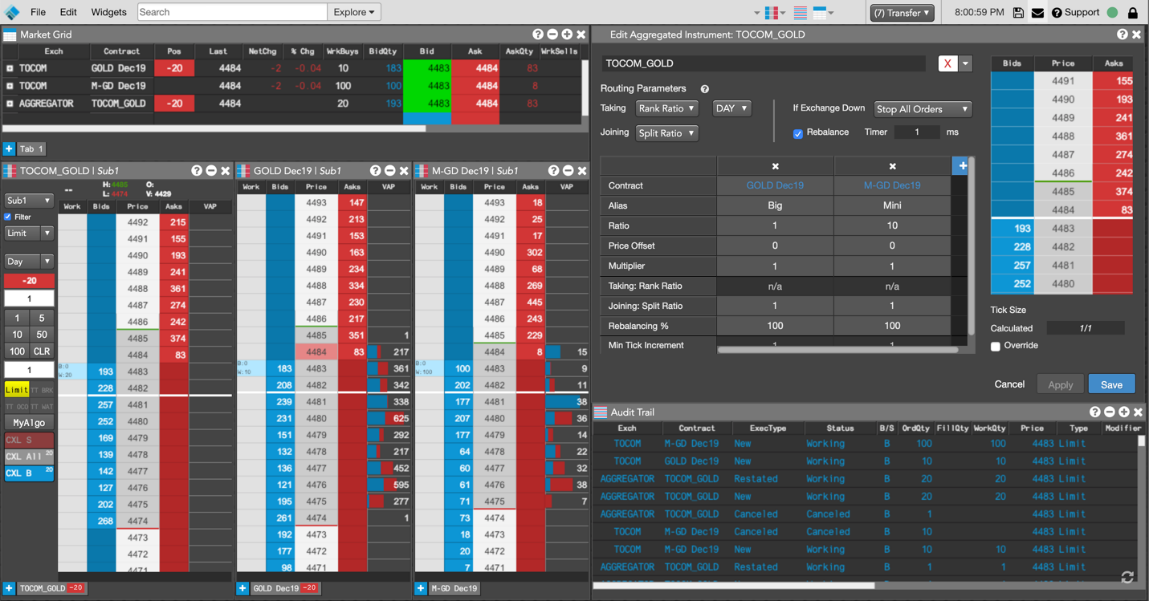 CME Group – COMEX Gold Futures Daily
Chart: Trading Technologies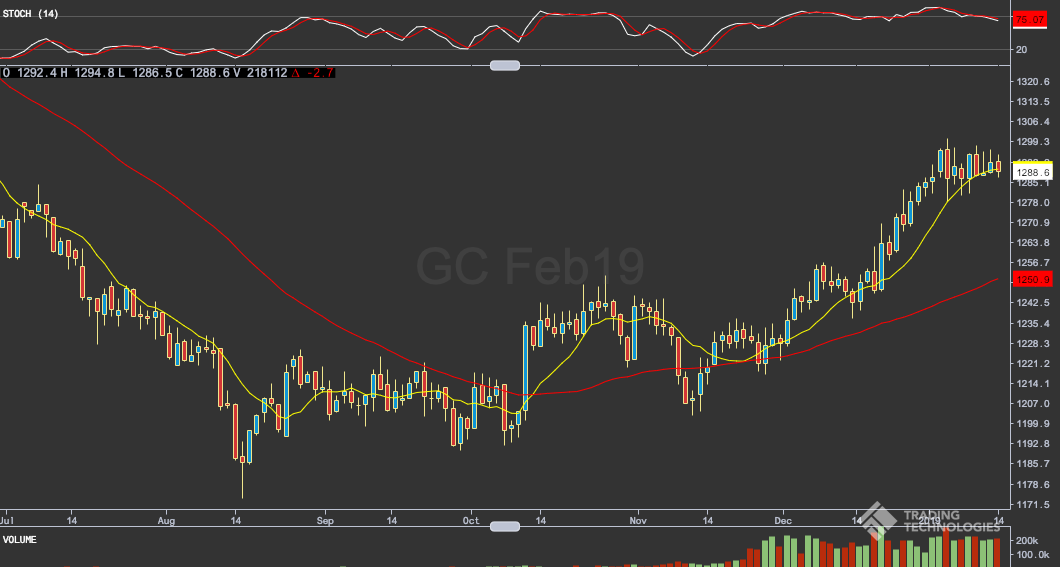 CME Group – COMEX Gold Futures Weekly
Chart: Trading Technologies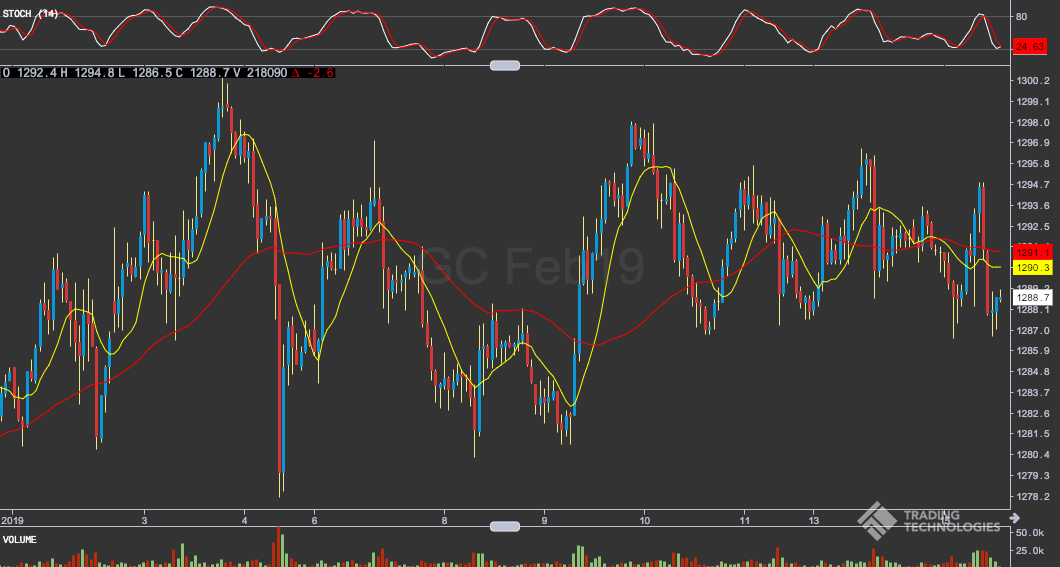 *The Aggregator widget provides you with the ability to create a single aggregated instrument made up of multiple contracts and trade it as a single instrument. You can view an aggregated instrument in Market Grid and MD Trader, and you can trade an aggregated instrument with routing rules that determine where orders are routed.
RISK DISCLAIMER: Trading in futures products entails significant risks of loss which must be understood prior to trading and may not be appropriate for all investors. Past performance of actual trades or strategies cited herein is not necessarily indicative of future performance. The information contained herein is provided to you for information only and believed to be drawn from reliable sources but cannot be guaranteed; Phillip Capital Inc. assumes no responsibility for errors or omissions. The views and opinions expressed in this letter are those of the author and do not reflect the views of Phillip Capital Inc. or its staff.