CBOE - Bitcoin Futures - First Four Months of 2018
Author, Russell Rhoads
Cboe XBT Bitcoin futures were launched in December to much fanfare.  The spot bitcoin price had run up in anticipation of the futures market opening and gave up a bit part of that gain during the first few weeks of trading.  The chart below shows the daily Gemini 4 pm US Eastern time auction prices for bitcoin.
.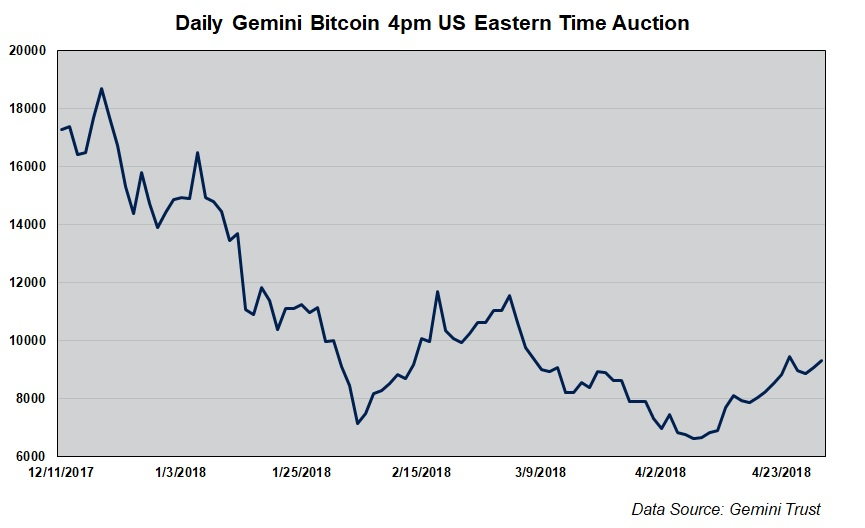 A few different type of traders have been getting involved XBT futures.  Longer dated futures positions are initiated and appear to remain open for weeks at a time.  The assumption is those trades have been placed to hedge some sort of bitcoin exposure.  Shorter dated volume, which is volume in the front month future, dominates the daily volume.  Also, several thousand contracts change hands each day, but the open interest is often little changed.  This may be interpreted as short-term traders being active in the front month future.  The chart below shorts the daily closing price for the March contract versus the daily Gemini settlement price.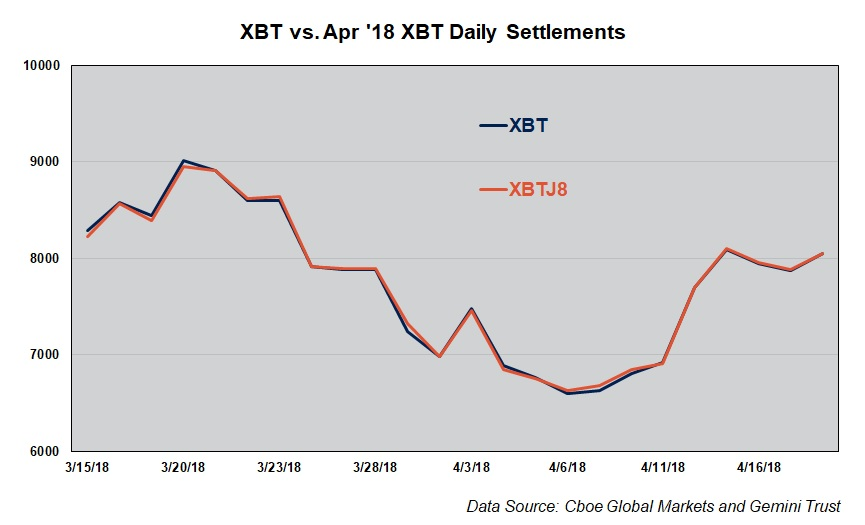 Note the two prices track each other very closely.  Market forces keep Bitcoin futures prices very close to spot bitcoin.  The result is the front month future being a good trading proxy for spot bitcoin, especially for shorter term traders.
The Cboe XBT Bitcoin futures market is still in the early growth phase.  Volume and liquidity have both been impressive for a new market.  Finally, both short term speculators and entities hedging bitcoin exposure have found uses for this new market.
For a free booklet on how to trade Bitcoin futures and more info visit www.cboe.com/xbt