CHART VIEW – CBOT Corn Futures by Jeff Gilfillan
When I wrote the February newsletter front-month corn futures (March) was trading at 378 ¾ and the current front month (May) price as of today's close on 03/26 is 377 ¼. In between, the board did selloff to our washout area around 3.55 (low 3.52 ½ on 03/11). Front-month futures chart prices popped as March rolled to May and basis stayed firm.
Nothing eye-popping on the charts going into Spring planting and EOM intentions report. In reaction to the recent washout, the charts maybe poised to washout some shorts to the upside. A move to 4.05 to 4.15 new crop and 3.85 to 3.90 front month would simply be a test of upper-value areas and still 5-10 cents below last Spring's highs.
The longer front month trades on the upper range the better chance, we'll see this washout develop. I'd like to see the market trade in the current range for 5+ days and any post report washout to close no more than a day under 370 front month.
Phillip Capital Agribusiness Clearing
Phillip Capital Inc. offers full-service risk management brokerage through our IB network and direct clearing for agribusiness hedging operations.
Keep up to speed with mobile news and market commentaries in grains/soy, meats, metals, energies, softs, financials & weather using Phillip Capital Market Center. Download QT Quotes on your phone and email sales@phillipcapital.com for a username/password.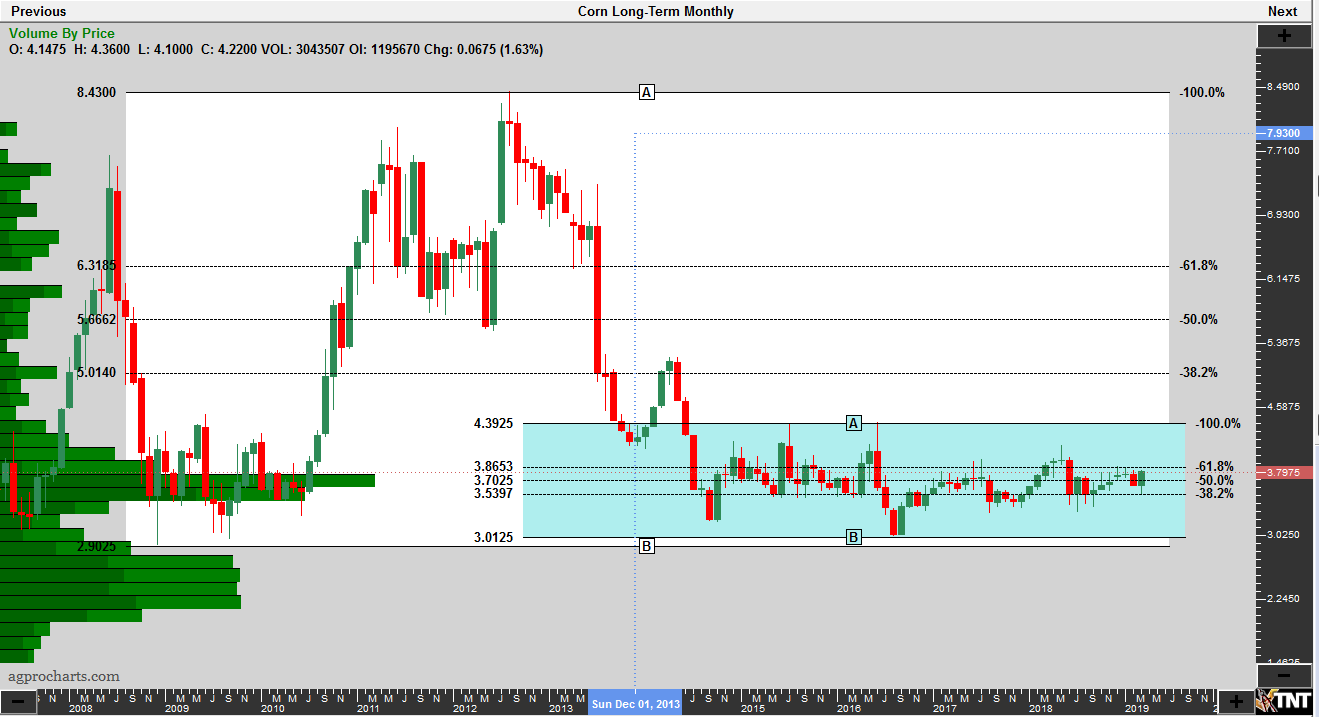 CME Group – CBOT (ZC) Corn Futures Continuation Daily
Chart: Track N'Trade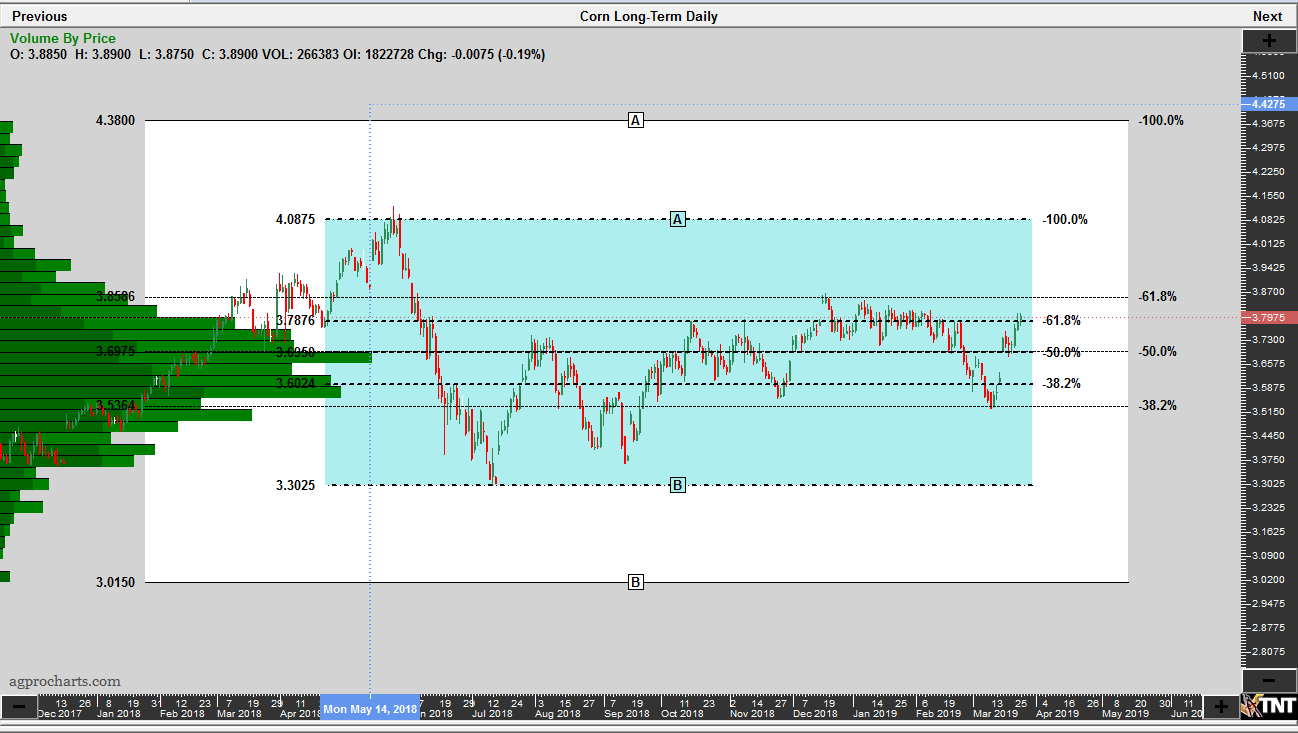 CME Group – CBOT (ZC) Corn Futures Continuation Daily
Chart: Track N'Trade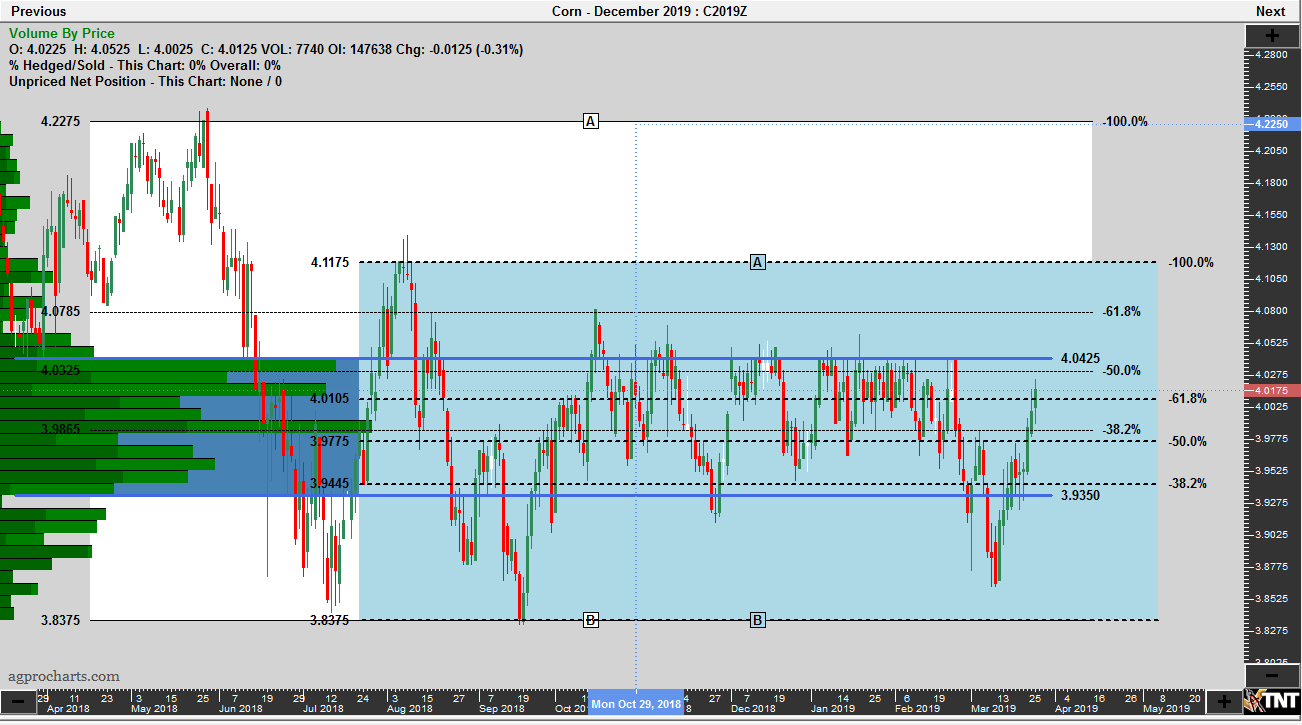 CME Group – CBOT (ZC) December 2019 Corn Futures Daily
Chart: Track N'Trade
RISK DISCLAIMER: Trading in futures products entails significant risks of loss which must be understood prior to trading and may not be appropriate for all investors. Past performance of actual trades or strategies cited herein is not necessarily indicative of future performance. The information contained herein is provided to you for information only and believed to be drawn from reliable sources but cannot be guaranteed; Phillip Capital Inc. assumes no responsibility for errors or omissions. The views and opinions expressed in this letter are those of the author and do not reflect the views of Phillip Capital Inc. or its staff.