Phillip Capital Group Chairman Awarded Singapore Businessman of the Year
Original Article From The Straits Times
CHICAGO, April 27, 2018 – Phillip Capital Inc. ("PhillipCapital"), a self-clearing futures commission merchant (FCM) and broker dealer, announces Lim Hua Min, Executive Chairman of the PhillipCapital Group of companies ("PhillipCapital Group"), has been awarded the prestigious Singapore Businessman of the Year in this year's Singapore Business Awards ("SBA").
Launched in 1985, the SBA is Singapore's most prestigious business accolade. Candidates for Businessman of the Year are judged on four categories: financial, personal qualities, managerial skills, and contributions to Singapore's development. The SBA is jointly organized by The Business Times and DHL.
In his acceptance speech Lim stated, "I am deeply humbled and honored by your award on me as Businessman of the Year. Your recognition must be the culmination of my business career." Lim told The Business Times that PhillipCapital Group is still pushing the frontiers with new products and channels and entertaining new geographies. The challenge is to "re-invent" PhillipCapital Group into "a platform-centric ecosystem."
Lim founded PhillipCapital Group in 1975 after using his personal savings and borrowings from a bank and partners to acquire a dormant brokerage firm. He revolutionized Singapore's stockbroking industry when he introduced POEMS—Singapore's first internet trading platform. Over the past four decades, he has also turned the company from a single-market and single-product firm into a multi asset class financial institution that spans fund management, insurance, financing and investment research.
Lim stated the power of networking has been fundamental in the growth of PhillipCapital Group. In 2011, PhillipCapital Group expanded into the US futures market and has since obtained a self-clearing license for equities for their Chicago headquarters located in the historical Board of Trade building. The expansion allows PhillipCapital to serve as a gateway to Asia for US clients and conversely, having a footprint in the US market enables the PhillipCapital Group to project itself as a gateway to the US for non-US clients.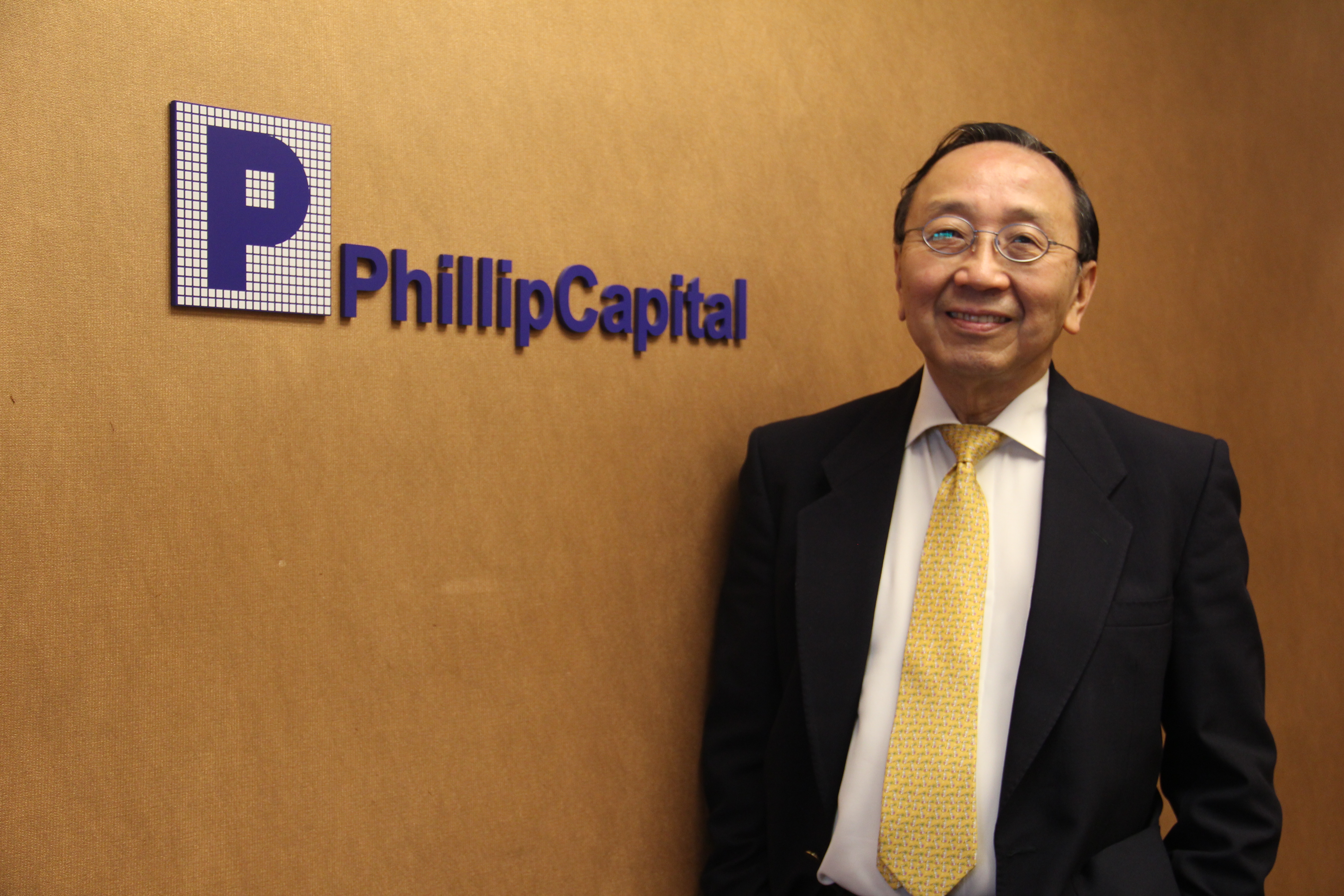 Media Contact:
Shannon Mitrovich
(312) 374-2458
smitrovich@phillipcapital.com
About PhillipCapital Group and Phillip Capital Inc.
The PhillipCapital Group (the "Group") of companies spans 16 countries and offers a comprehensive suite of financial services including futures, foreign exchange, equities, fixed income, bonds, unit trusts, real estate, and insurance. With shareholder's equity greater than $1 billion and global assets under custody/management greater than $30 billion, the Group has been profitable each year since its founding in 1975. The Group is also privately held with no long-term debt.
The Group employs more than 3,500 people worldwide, with offices in Singapore, Hong Kong, China, India, Japan, Malaysia, Thailand, Indonesia, Cambodia, Sri Lanka, United Kingdom, France, Australia, Turkey and Dubai.
Formed in 2010 as an FCM, Phillip Capital Inc. has exchange memberships on CME, CBOT, COMEX, NYMEX, ICE Futures US, CFE, NFX, ICE Futures EU and DME. In addition, the firm provides access to all the major Asian exchanges and global exchanges through the PhillipCapital network of companies.
Phillip Capital Inc. is regulated by the U.S. Commodity Futures Trading Commission and the Financial Industry Regulatory Authority.