The Markets Corner: Working On Your Home While Working From Home by Filippo Lecchini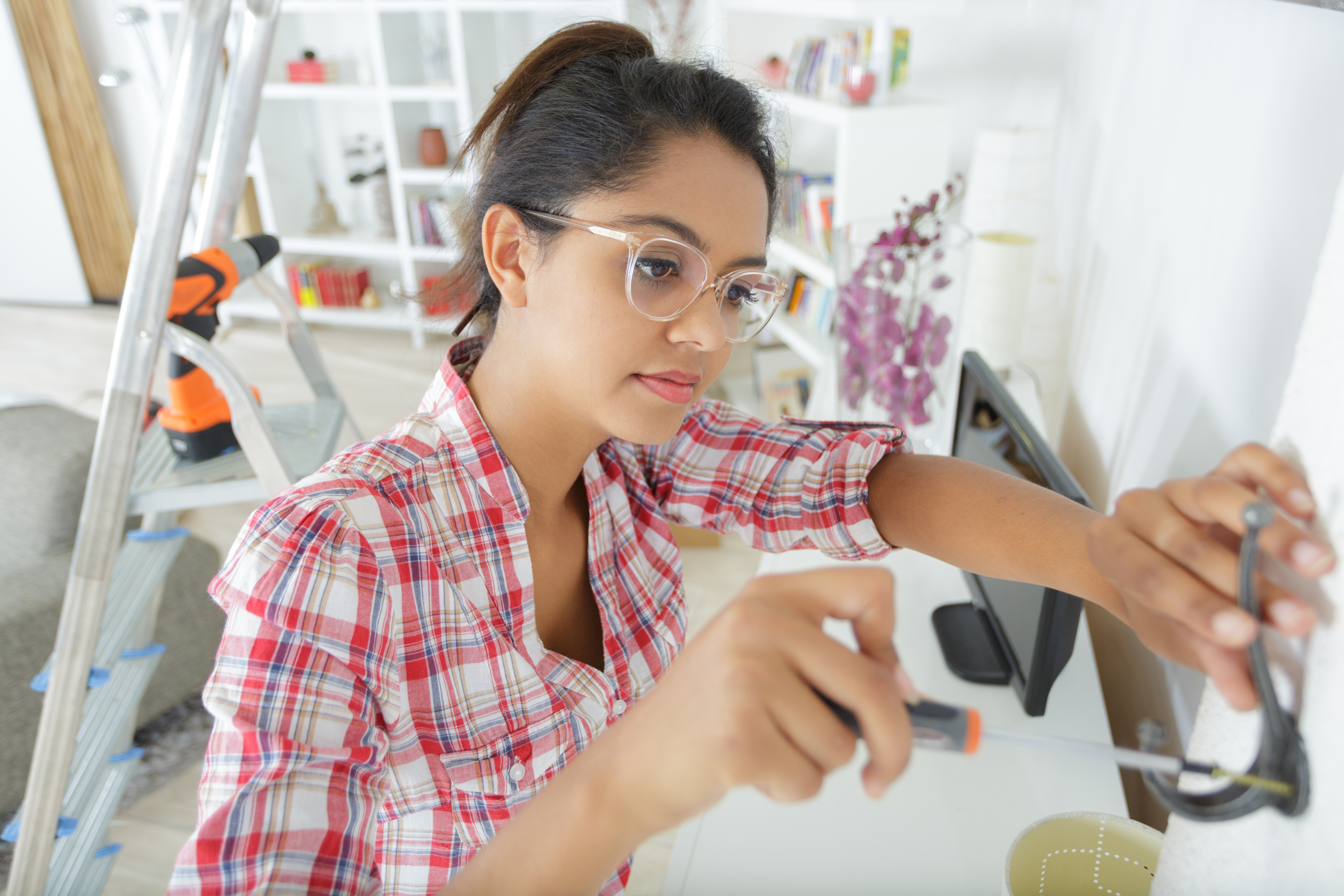 In this strange year 2020 we experienced something that for most of us, at least in Europe and the U.S., was completely unknown.  The fear of COVID-19 dramatically reshaped day-to-day life for millions of people.  For some of us, going to restaurants and shows is a distant memory, social life is confined to computer screens, and for those lucky enough to keep working, that also often happens from home.  Our residence became the space that encloses all aspects of life, for better or for worse.
This is another way lockdowns are an asymmetrical shock to the economy: office workers that simply need a computer and an internet connection to do their jobs are able to keep earning their salaries, maintaining health insurance and benefits, whereas workers who need to physically be in a specific location, or need customers to come to that location, are suffering to a much higher degree from disappearing jobs and insecurity.  Ability to run "online" has become the critical divide.
With that said, the broad housing sector has been atypical in several ways.  New home construction, improvement of existing ones, and home sales in general have performed very well since the spring, when traditionally activity accelerates after a bit of a winter break.  Interest rates are a crucial contributing factor.  The Fed slashed rates and the public jumped on government bonds when equities were initially free falling.  That quickly transferred to mortgage rates, making new purchases and refinancing very attractive, but also to rates in general.  Those who were in a position to borrow money found that it was cheaper than a few months prior.
Another aspect, more "behavioral" in nature, has to do with increased time at home.  Once the boundaries between personal residence and office started blurring, new problems and necessities became apparent.  A family where two adults are online all day and two kids might need to attend remote learning classes can probably use more desk space, multiple rooms to minimize noise and distraction, and perhaps a stronger internet connection than the one needed to stream Netflix for a few hours at night.  Not to mention repairs—it's easy to forget or neglect the endless list of fixes and improvements when time at home is limited, but sitting at the kitchen table with a dripping faucet nearby might foster a new urgency.  At that point, since contractors are coming over already, it might be worth considering repainting a couple of rooms.  Regardless of personal circumstances, we spend more time in our homes, so why not upgrade, whether that means buying a new house or making improvements to the current one?  Confirmation of these scenarios can be found in the financial markets, too.  The Home Depot's 52-week range is 140.63 – 292.95, home builders have been on fire, and lumber prices also rallied, with occasional shortages, to hit new highs in September.
While housing performance is good news for the economy at large, in a way it reinforces the notion that some people are getting through the pandemic without too many economic concerns, while others are completely displaced.  Presumably, those who are able to spend on a new home or improvements are those who have not lost their jobs or businesses, possibly office workers (on average, more educated and with higher incomes).  What will happen to the rest, including business owners, remains unclear.  Regardless of subjective fairness considerations, a healthy economy is one where there is widespread participation at different levels, and with the initial stimulus running out and no further action, some questions might become more pressing over the next few months.
Looking Ahead
The Fed Chairman in the U.S. encouraged the government to boost fiscal policy, but so far the House, the Senate, and the President have not been able to finalize a new stimulus.  To make things more complicated, the elections are coming up quickly, and the two candidates are bearers of very different visions.  Should the President be re-elected for a second term, little would probably change; low taxes and limited initiative would likely remain the main approach. On the other side, higher taxes and government intervention are to be expected on a large scale.  With the virus possibly making a resurgence and the pandemic far from over, the next few months will be difficult and complicated no matter who prevails.
RISK DISCLAIMER: Trading in futures products entails significant risks of loss which must be understood prior to trading and may not be appropriate for all investors. Past performance of actual trades or strategies cited herein is not necessarily indicative of future performance. The information contained herein is provided to you for information only and believed to be drawn from reliable sources but cannot be guaranteed; Phillip Capital Inc. assumes no responsibility for errors or omissions. The views and opinions expressed in this letter are those of the author and do not reflect the views of Phillip Capital Inc. or its staff.