Letter from the Co-CEO: Happy Birthday, Phillip Capital! by Lynette Lim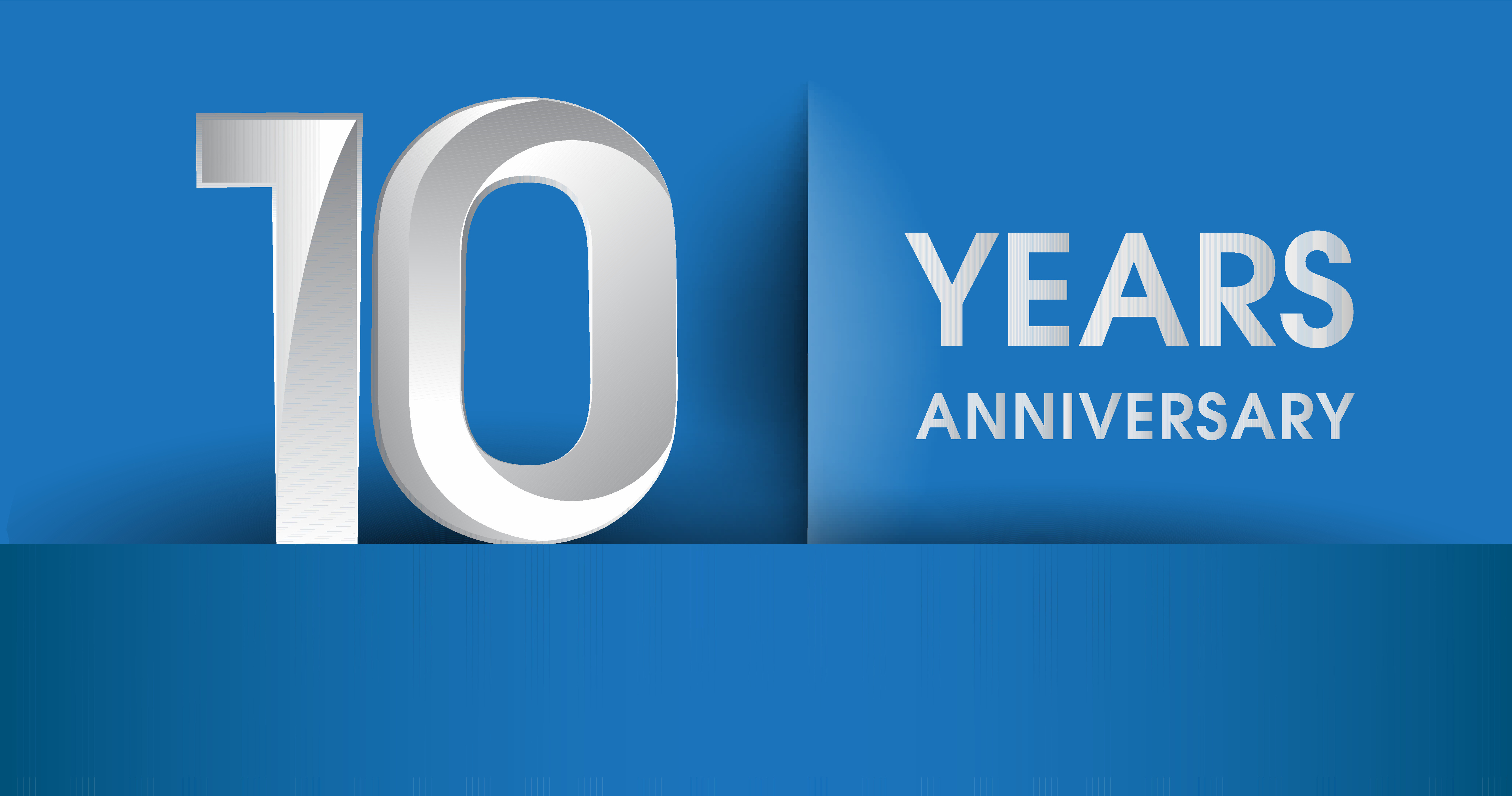 Dear Friends,
Phillip Capital Inc. is ten years old.
In the year when the entire world paused for a virus, the PhillipCapital Group (the financial group in which we operate) celebrates 45 years in this business, and Phillip Capital Inc. (that's us) celebrates ten years in the U.S.!  Yes, we are ten years old, and what a whirlwind journey it has been!
When I was 12, my mom, with a mischievous glint in her eye, hosted a joint birthday party for me and my youngest brother, who was also born in March and had just turned 1.  My mother gave specific instructions to the baker to make a number 12, with each number as a separate cake.    My mother was proud of her ingenuity: I could blow out my candles with the two cakes together forming the 12, then she would remove one of the cakes, and voilà, my brother could now blow out his "1" candle!  In Chinese, the saying is 好事成双 – "good things come in pairs" - so why celebrate only one birthday when you can celebrate two?  (Plus, there's the added bonus of only using one cake!)
So once again I am celebrating two birthdays: the birthday of the PhilipCapital Group as well as Phillip Capital Inc.'s U.S. office.  好事成双 - good things come in pairs indeed.
I do not think that when my dad started the company in Singapore, in 1975, he could ever have imagined or conceived of what it is today.  As a kid, I remember going into the office at Phillip Street, in a ten-story building opposite an old-fashioned Chinese temple with a thousand pigeons in the courtyard.  The office had all the windows covered since one of the shareholders was superstitious, so it was really dark and smelt of mildew.  On the walls, floor to ceiling, were the stock quotes, which two operators received via a headset and wrote out by hand.  All the orders were done over the phone through the brokers.  It was loud.  Just imagine—the speed at which the price was being updated depended not on the network speed but on how fast the guy's handwriting was!  Phillip Street is still there today in Singapore and you can still see the ten-story building and the temple.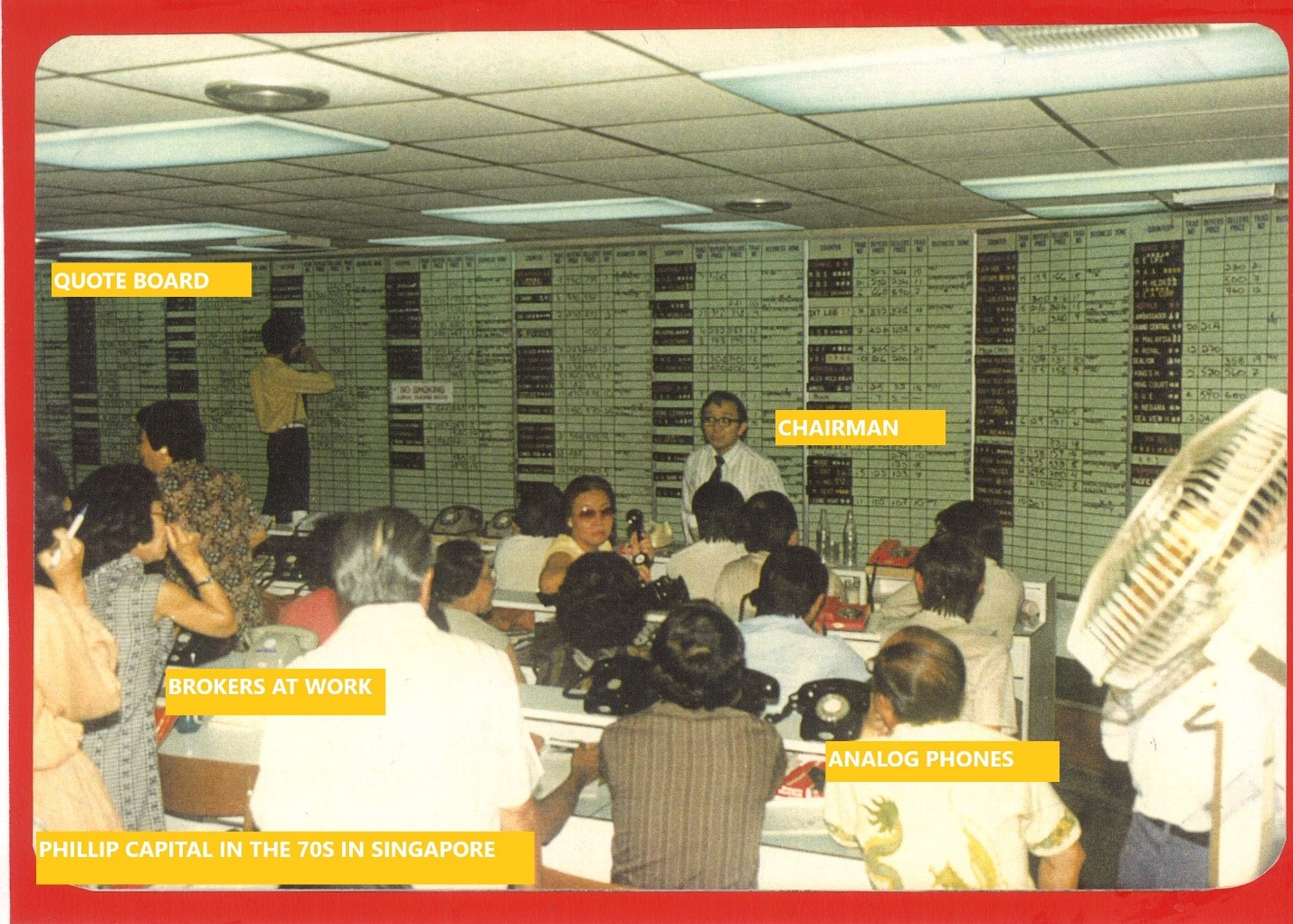 Today, as a group, we are in 16 countries with over USD $1.5 billion in shareholders' equity and more than 1 million customers worldwide. What started as a traditional stockbroking house has diversified and broadened into a comprehensive financial institution that includes banking in Cambodia, life insurance in Thailand, property management, ETF generation, and futures and derivatives.  Our motto, "Your Partner in Finance," still holds true today as we serve a very wide spectrum of customers, from the lower end of the spectrum (by providing microfinancing in Cambodia) to high net worth individuals and billion-dollar corporations (with hedging, execution, custody and clearing facilities).
The challenge for the PhillipCapital Group is in all the complexities and nuances of the different businesses.  How do we hold true to being a partner in finance and also compete as one?   Especially in this world where the winner takes it all, and with the race towards zero commissions, how do we remain competitive and bring value to our customers?
At Phillip Capital Inc., now ten years old, we started when it was the worst of times.  The markets were still licking their wounds after the Lehman crisis in 2008, when the PhillipCapital Group was among those exposed to risk from their bankruptcy.  In 2011 the largest FCM, MF Global, collapsed after John Corzine invested in Greek bonds.  Interest rates were starting to plummet, and no one was in the mood for trading.  Many folks in the industry asked me, "Why are you doing this?"  I told them, "Because we are long-term players, and we want to control our counterparty risk as much as possible."  They looked at me unconvinced.
Cameron and I started the company quite literally from scratch.  We moved from sunny California to the windy (and cold) city of Chicago knowing only a handful of people.
I remember quite vividly when we met with our settlement bank, BMO Harris Bank, for the first time.  We were still in the midst of settling into Chicago and couldn't work out the logistics of a babysitter, so we brought our 9-month-old baby, Jack, to the meeting at the bank.  The BMO team were as polite as they could possibly be and even gave Jack a lion soft toy.
For a while, in that first year of setting up an FCM, there were only three of us.  There was Cameron, myself, and the first employee we hired: George, who was in charge of operations and is still working with us today.  I remember when Linda Haven, the Managing Director from BMO Harris, visited our office to give us the final ok to be our counterparty settlement bank.  We were in the conference room when the office phone rang.  For what seemed like forever (but in reality was one moment), the three of us paused, all praying for the phone to stop ringing.  Finally, one of us apologized for the interruption and left the conference room to pick up the phone.  Linda remarked, "Ok, so what am I missing here?  Usually when I visit an FCM, there are more employees around."  We had to reassure her that we were definitely planning to hire more people when the need arose.  I am thankful that BMO chose to approve us and for their support and trust in us.  Since then we have certainly expanded our services with them, and there is continual trust that exists between us.  
While it was the worst of times, it was also the best of times.  Starting from scratch as a firm meant that we had no legacy to deal with.  Oftentimes, when companies merge, the failure rate is high because it is hard to merge two back offices, two systems, and two cultures.  We were able to adapt the back office system from Singapore, which gave us savings and flexibility.  We could chart our own course for how we wanted things to be.  We hired the people we wanted and cultivated our own culture.
It wasn't easy, for sure.  The first year was spent in getting the appropriate approvals of licenses and exchange memberships.  We became clearing members of CME, COMEX, NYMEX, and CBOT, then DGCX and CBOE, and later ICE.  We started to clear for our affiliate offices, and Cameron and I wore multiple hats, including ordering stationery for the office, filing 4G reports and risk margining, and setting up the computer systems for the office.  For a long while, I was also the IT support desk.  (Not a very good one, I admit.)
In the initial years, we faced challenges from different fronts.  From the industry front there was increased regulatory scrutiny due to the MF Global debacle.  With the added trend of lowering interest rates, many firms have exited this business.  In 2017, Brookings noted that the number of FCMs had more than halved over the past 15 years.  We were the newcomers, there was a general mistrust of foreign firms in the U.S., and it took time for people to know that we were here to stay.  At the inter-company level, there were also challenges surrounding our identity as the new outfit many miles away from Singapore. Being so far away, sometimes we felt we were the unwanted child and could not get the support or understanding required for the business, and sometimes we felt we were micromanaged and given too many directions to pursue.  But outside of the industry, there were closer, more personal challenges.  I was far away from my home, Singapore, and didn't understand the culture of Americans, who were so different from what I knew.  Although we didn't have to deal with the challenge of merging companies, I faced the challenge of myself merging with the American culture.  There was also a specific "derivatives market culture" that I wasn't used to – very aggressive, very in-your-face, dog-eat-dog.  There was of course the additional challenge of sharing power with Cameron, both at work and at home, and determining what our roles were.  But in spite of it all, through sheer grit, much patience, and a conservative approach to risk, we didn't blow up – and we grew.
We started clearing for other FCMs and servicing introducing brokers and direct customers.   We started having a dedicated sales team that we did not pay commissions to, due to how we wanted alignment from all our staff. Today we have a workforce of about 45 people, so now there will always be someone to answer the phone.  Our seg funds have reached the 600 million mark, and we have a healthy mix of business coming from both our affiliate offices and the U.S.  More than 60% of our business comes from within the U.S., and we plan to eventually be one of the top three non-bank FCMs in the U.S.  
In recent years we have also become a self-clearing broker dealer registered with the SEC and FINRA.  We now provide omnibus securities clearing and custody services for our affiliates and other firms. We are focusing on building out our capabilities for stock borrow lending, short sale, and options clearing.   In the next few months, we plan to onboard more corporate customers and corresponding clearing services.
Starting the broker dealer business was stressful because once again we felt like a fish out of water, and there was a lot of expense to set up with no guarantee of any business to support it.  It is also rather intimidating to be a small fish in this big ocean of whales like Interactive Brokers and Pershing.
So we ask ourselves during those times, "Why are we doing this?"  And the answer is still, "Because we are long-term players."  Now it is easy to see why it is good to be able to clear equities instead of specializing only in futures.  In the world of zero commissions, there is a need to fully integrate, otherwise we can't survive in the long term.  We also recognize as a group the significance of us having a presence in the U.S.  If we want to be in the global capital markets business, we need to be in the U.S.  Otherwise we are simply an Asian financial house. 
Our current challenge is to execute our plans well.
It is still not easy.  I no longer need to make margin calls personally, and Cameron does not need to order stationery for the company (though the COVID-19 situation did set us back a little when we received all incoming checks and wrote out checks for all customers), but now we have to deal with the complexities of the business as it grows and the complexity that arises from just having more people. We have to work harder to fight against people building silos in different departments and getting everyone aligned with the company's objectives.  We work hard to maintain a good relationship with our affiliate offices to get buy-in and understanding, and sometimes we're met with great resistance and mixed results.  We have to be always investing in technology just to keep up with its changing pace.  Of course, there is also the external factor of the financial markets, and we have to monitor the risks very carefully.
Looking back these ten years, I can clearly see all the mistakes that were made.  I hired people who were not a fit, both in culture and in capabilities expected of them.  And I was too stubborn to recognize my mistakes in other areas, too.  Sometimes I would procrastinate and let a problem brew when it could have been nipped in the bud.  I did not take hold of once-in-a-lifetime opportunities.  I listened to others when I shouldn't have, and I did not listen to them when I should.
The silver lining is I think Cameron and I have both grown in confidence in terms of our own convictions and values, even if it's not how others in this business have traditionally done it in the past.  We are able to call out "bluff!" when brokers try to push a risky trade through and say, "But every FCM does this!"  There are no shortcuts, and at my alma mater, the University of Chicago Booth School of Business, I learnt the fundamental truth is that there are always tradeoffs.  I am still learning day by day, moment by moment how to put aside my own ego, to make decisions based on the facts that are presented, and also acknowledge that they are somewhat incomplete information.   Sometimes decisions are time-bound and needed to be made quickly; sometimes decisions can be waited out until the evidence arises and becomes clearer.  A lot of times I realize we just need to keep at it, and as long as we are in the right direction and the right process, things will emerge.
However, the main struggle (which I am sure every other CEO/founder on the planet shares) is that at the end of the day you still ask yourself, "But is It enough?"  It is not enough just to try your best; the competitor is still better than you in every way.  It is not enough to work your butt off; life is still unfair.  It is not enough to have all the right procedures in place, all the Ts crossed; mistakes still happen.  It is not enough to be optimistic about the future; COVID-19 still stalls the present.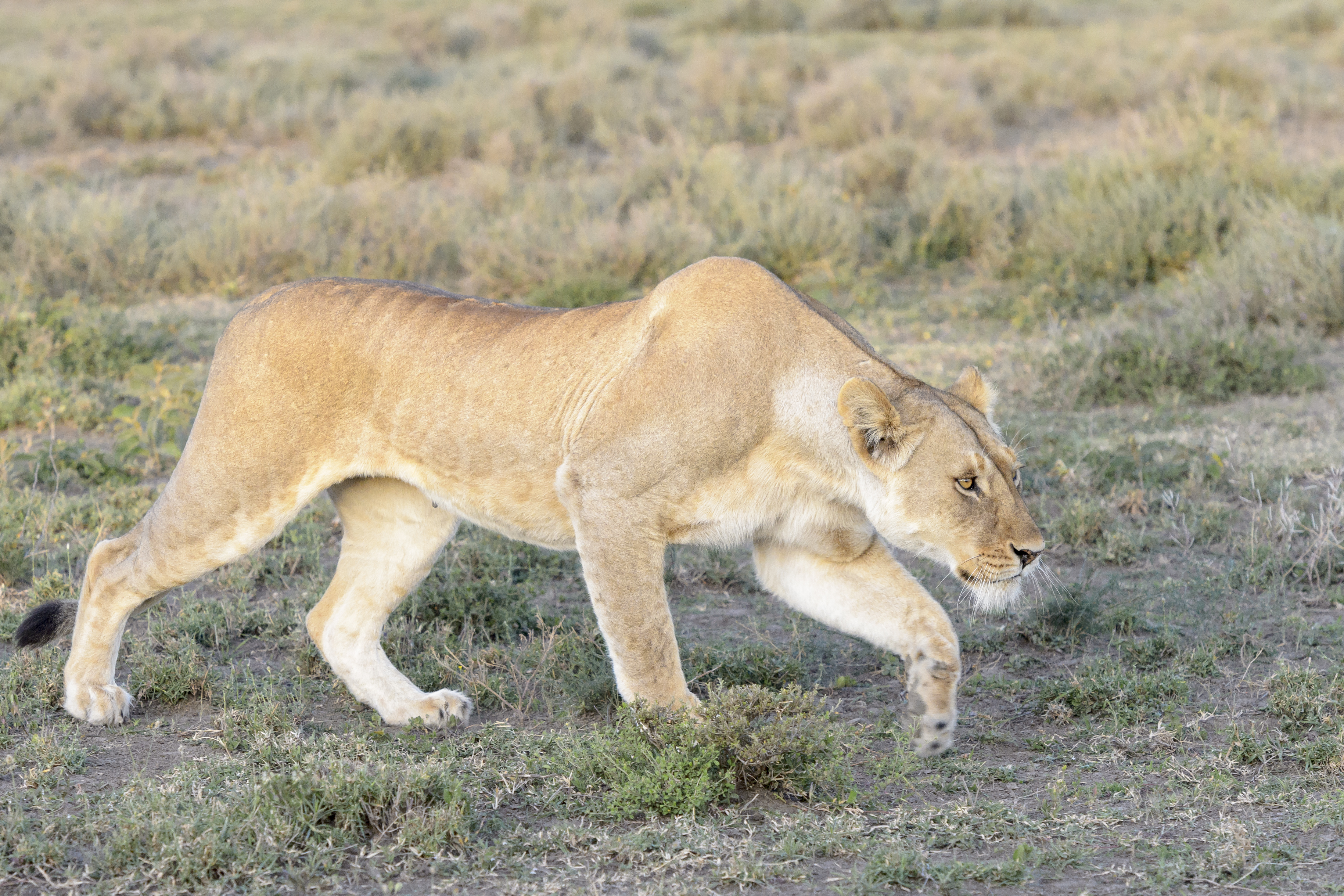 Tony Robbins says that the number one trait of successful people is hunger.  You are never quite satisfied with the status quo; there is a fire within you that burns because you want things to be better than they are now.  You believe in a future that is better.  Hence, you actually live the mantra that it is not enough.
In a strange way, the more I am able to accept this truth that it is not enough, the more I can make peace with it and channel my energy into making things better.  The more I resist this truth and try to convince myself that what I do is enough, the more angry I feel about the unfairness of the world and the more unproductive thoughts I have.  Also, is it not the role of a leader to push the organization and its people to a higher ground?  If the leader is merely saying "good job" and cruising, the company is on autopilot and the CEO is out of a job.
Another important trait I believe in (but not mentioned by Tony Robbins) is what sensei Mr. Miyagi teaches to hot-headed Daniel in The Karate Kid: balance.  "Better learn balance. Balance is key. Balance good, karate good. Everything good. Balance bad, better pack up, go home. Understand?"
There is a tendency to go to the extremes of "it is not enough" and push everyone, including ourselves, to the edge, and then everything turns to dust and destruction.  The art is in the balance of how we push and say it is not enough while still praising.  The wisdom is to know the right timing for all things.
May you feel the hunger and find the balance in your life.