Eurex Equity Index News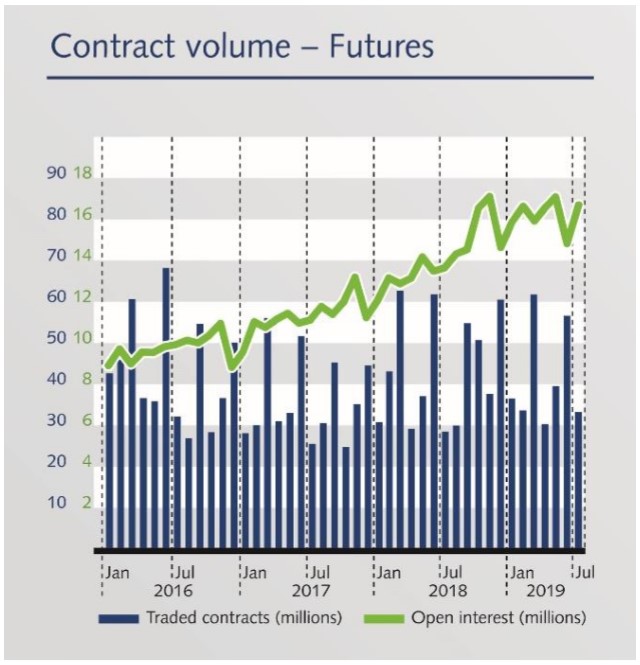 We saw significant increases in volumes across all our benchmark derivative products: EURO STOXX 50®, DAX®, Mini-DAX® and VSTOXX®. Looking ahead, there are once again some red flags in alternative asset classes: gold is at multi-year highs, bitcoin has enjoyed a strong bounce off the bottom and equity markets feel as fragile as ever due to overall market uncertainty! In this current environment we can expect demand for derivatives hedging on Eurex to remain elevated.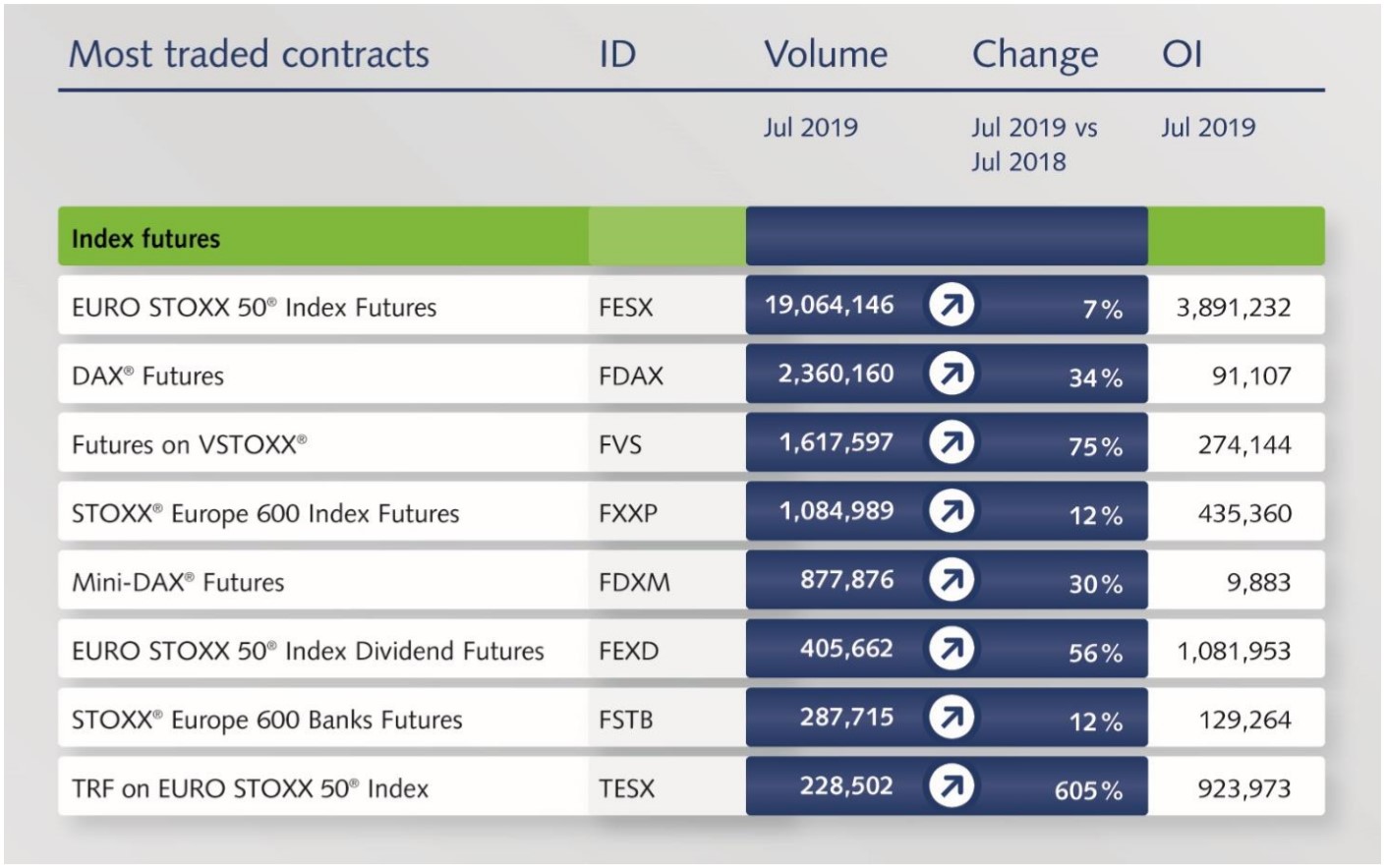 Extended trading hours: statistics 

Since 10 December 2018, extended trading hours are offered in select liquid futures on Eurex Exchange.
 
As of 31 July 2019, the total number of traded contracts during the extended trading hours has exceeded 4.2 million contracts.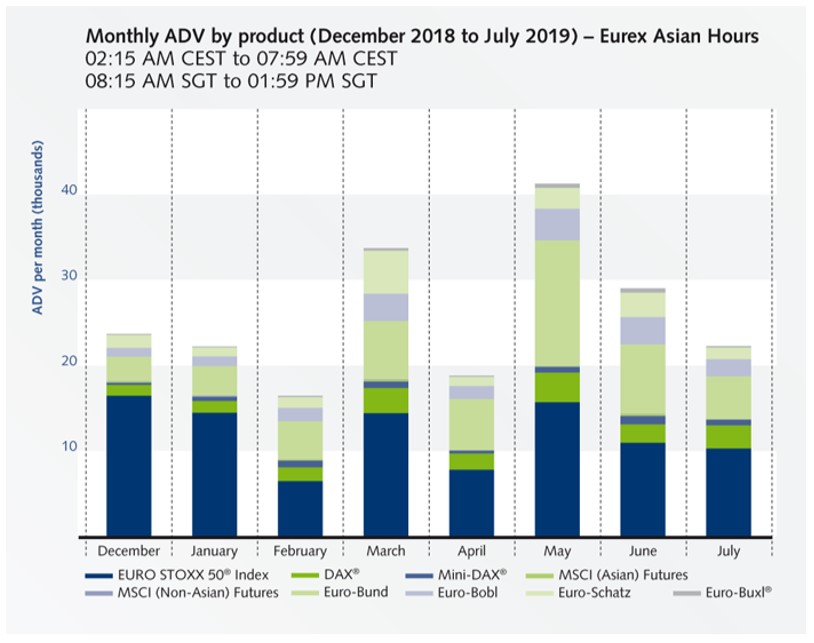 The first 8 months of the Eurex extended trading hours showed a healthy distribution of activity. Volumes peak between 02:15 a.m. and 3:00 a.m. CEST and again at 07:00 a.m. CEST in July 2019.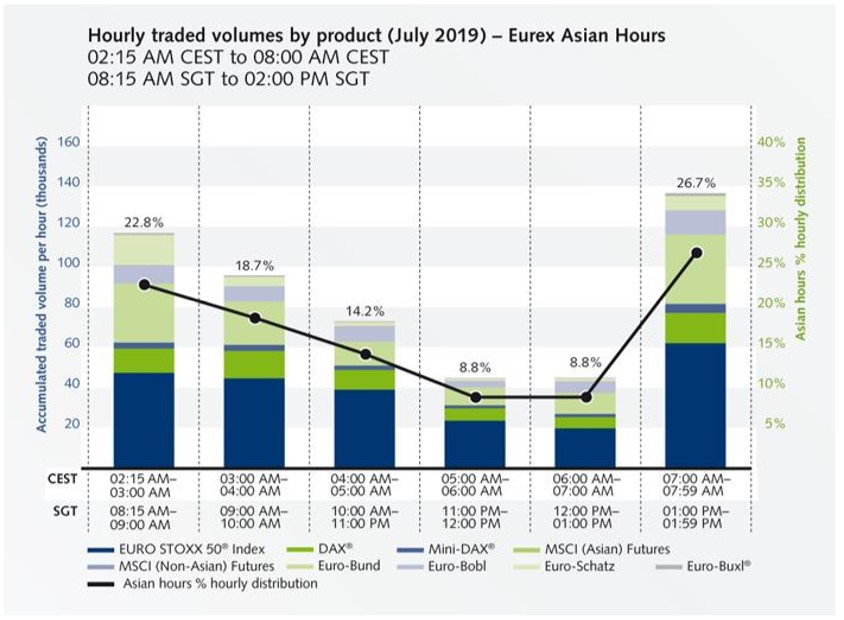 Traded volumes: 1 July 2019  to 31 July 2019.  
* EURO STOXX 50 futures reached a new trading record volume due to the 2018 dividend announcements on 31 Jan 2019.
For more information, please contact Eugen Mohr or T (312) 544-1084.