Hello, Volatility! Bye-bye Boring!
By: Lynette Lim
Dear friends,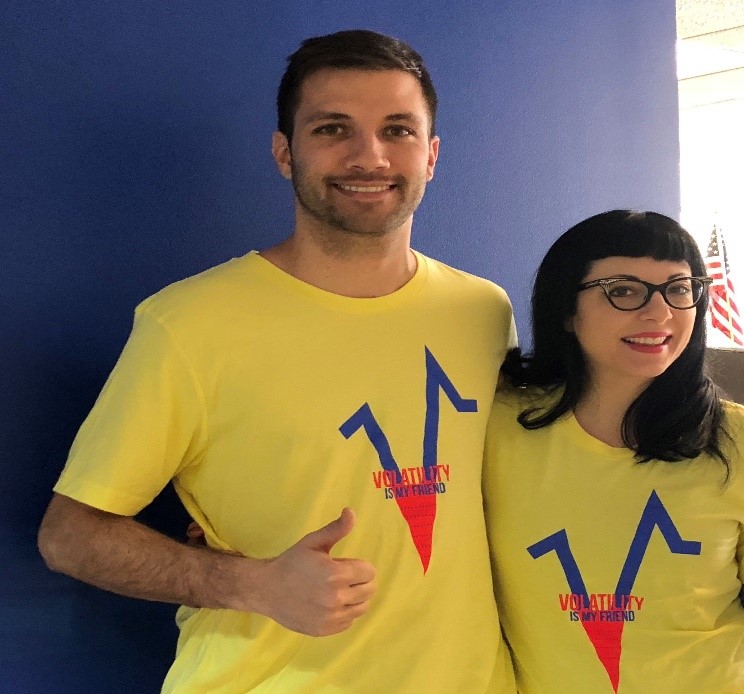 Last night I was woken up at 3 am by one of the exchanges.  Unfortunately, I was still on their list of persons to contact in case of emergency even though we have a night desk now that should have been the first line of contact.  Being clearing members of the exchanges, we tend to get these "in the middle of the night" calls whenever there are big moves in the market where there is more of everything- more trades, more volume, more customers, and more stress to the system.

Yes, our industry has woken up from its stupor and comes alive when Volatility, our long-lost friend returns.
CME exchange has set new volume records. On Tuesday 2/6, when the equity market continued to plunge from the  600 points drop on Friday, (3% of the market), CME reported their #3 all-time largest volume at 39 million contracts, with the last three days being the  top 7 all-time volume days.   Open Interest (this means positions that are still outstanding) was 129.6 million contracts, again a #1 record. The increase in volume was not concentrated on one particular contract or industry but was overall increased everywhere.   Treasury Futures, Eurodollar futures and equity index options top volume experiencing no.1 positions.
Table 1 CME Top Volume Days

| | | |
| --- | --- | --- |
|   | Trade Date | Volume |
| 1 | 11/09/2016 | 44,509,097 |
| 2 | 10/15/2014 | 39,562,268 |
| 3 | 02/06/2018 | 39,006,056 |
| 4 | 02/05/2018 | 35,120,853 |
| 5 | 11/10/2016 | 32,332,287 |
| 6 | 08/24/2015 | 31,947,496 |
| 7 | 02/02/2018 | 29,997,873 |
| 8 | 06/14/2017 | 29,757,254 |
| 9 | 06/24/2016 | 29,369,984 |
| 10 | 12/15/2016 | 29,351,239 |
Monday also saw the greatest intraday downward spiral of the market. The VIX index offered by CBOE, a key measurement of market volatility and also known as the "fear gauge" jumped up by 115.6 percent.
After the initial excitement of the industry dies down, the next obvious question would be if the sudden drop in the market this will be a "small blip" in the market, or it is a long-term trend? While I do not dare to make any prediction of the market , Credit Suisse the issuer of XIV, a popular short volatility ETN, that gives the opposite return as CBOE VIX, announced (https://www.cnbc.com/2018/02/06/the-obscure-volatility-security-thats-become-the-focus-of-this-sell-off-is-halted-after-an-80-percent-plunge.html) that it will end trading of it on 20th February, after it had lost 85 percent of its value. I don't think there will be any new issuers of an inverse VIX instrument any time soon. If there was, then you would know that volatility is back on the bench again.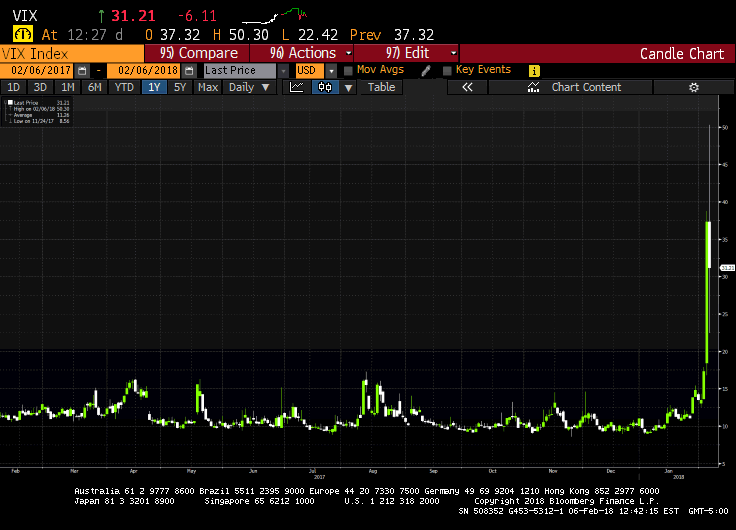 In big moves of the market, while there are losers, there are also people who are profiting from the trades. The big losers now are the ones who have been happy playing the game called "selling naked options". People in the industry like to call it the strategy of picking up nickels in front of a steamroller. They sell options so far from the current price (out of money) to earn the "pennies" until the day of reckoning comes, and their options are actually exercised and then they really have to pay.  It is good until it is not.

Being exposed to the markets all my living years, I observe that there is a great temptation by those of us working in financial world to be swept up by the moves of the market. Our mood moves up and down with the move of the market like we are in synch. We feel depressed when the market is not moving or down, and then one's mood is elevated when market is up or in the case of the futures market there is volatility.

 I lost count of the number of conversations I've had with industry veterans on how they wished interest rates would go up and how volatility needs to return to the market, so life could be good.  It's as if by talking about it, it would come into fruition. Even now when we in the futures industry get what we want, people talk about it as if they had something to do with it, when really unless they are the FED, no.

How can we remain grounded and focused and not let our emotions get swung by the market? It is not a good way to live your life when your happiness is dependent on something you have zero control over.  For myself, I have deliberately made the decision to never day trade so that I do not feel compelled to monitor the market. I do not want to be distracted from doing my job. 

More importantly, I think we can all learn from Paul the apostle when he said, "I am not saying this because I am in need, for I have learned to be content whatever the circumstances." I think the attainment of the elusive goal of happiness is only found when we can truly be content in our current circumstances, and specifically in spite of which way the market goes.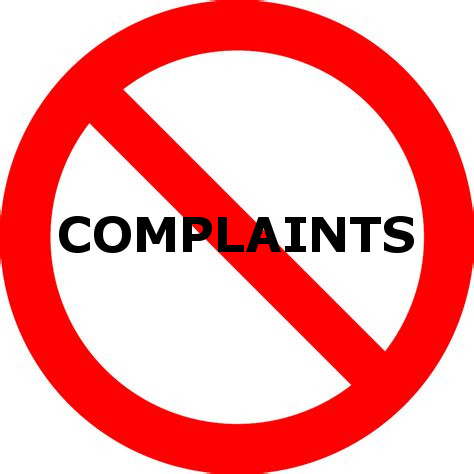 A person constantly complaining is not happy. We complain because we feel that life has been unfair to us and we deserve better. We complain because we have lost something and want the good times back. We complain because we see others having it better.  Perhaps if we could all do a "U turn" and look at ourselves and what we have and then we can see how good we had and be grateful for the hard times; we could be more content.

But as Bruce Lee once said : " Knowing is not enough, you must do." And that's the hardest part. The practice of being content. It takes a lifetime to do so.