On the Road: the Diary of the traveling Salesman by David Klotz
Over the past month, the Phillip team stayed slightly closer to home, with a trip to NYC and a few trips into the heartland of the Midwest. We also attended local events in Chicago; including the Trading Show, Barchart's Commodity Conference & the annual Association of Futures Markets convention.
Staying at home also meant that I could conduct OTC (over the counter) live trading experiments through my daughter with her fourth-grade class. I deliberately alternated the items in her lunch box and requested she record what she traded for. The somewhat surprising results are outlined below.
Emerging Manager Forum NYC, per Jeff Gilfillan
Phillip Capital Inc. visited NYC on April 24th and 25th to meet managers and allocators at the Emerging Manager Forum. As an event sponsor, the first day was spent on interviewing managers. There were 33 managers on our pre-event list, and we met with 22 of them. 5 managers met the profile required for a strategic introduction to a local Family Office.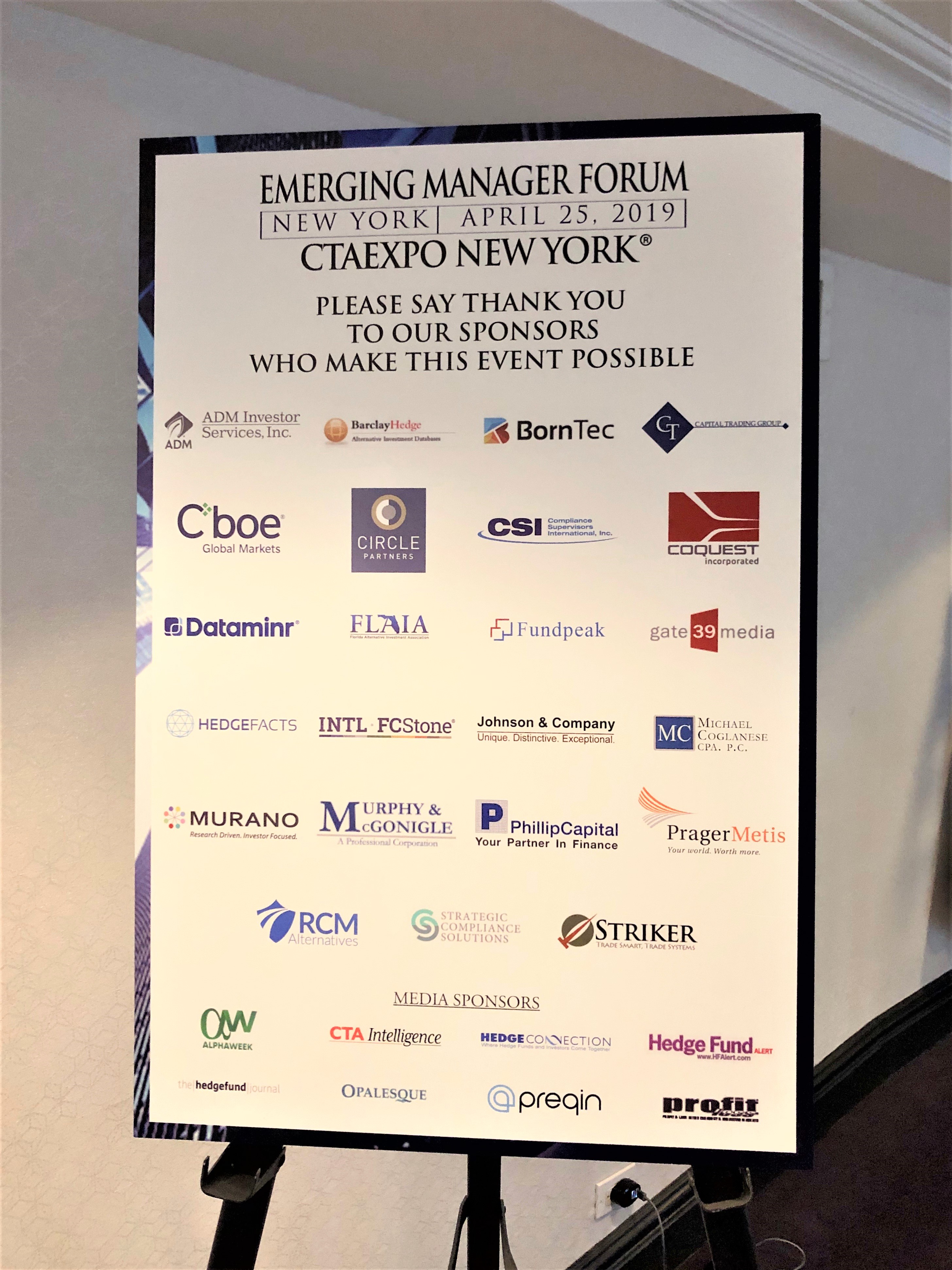 Thursday, the 25th started with a quick run through Central Park before a full day of panels beginning with the presentation of the Lifetime Achievement Award given to Peter Borish of Quad Capital. There was a consistent flow of new and old traders and allocators throughout the day. In New York fashion the atmosphere was very structured, and most meetings were pre-arranged and to the point. The Alternative Shark Tank was expectedly the feature panel of the day. Alex Kazmarck of Kazmarck Capital LLC won the event by telling the best story and bringing a great deal of genuine passion and preparation to the event.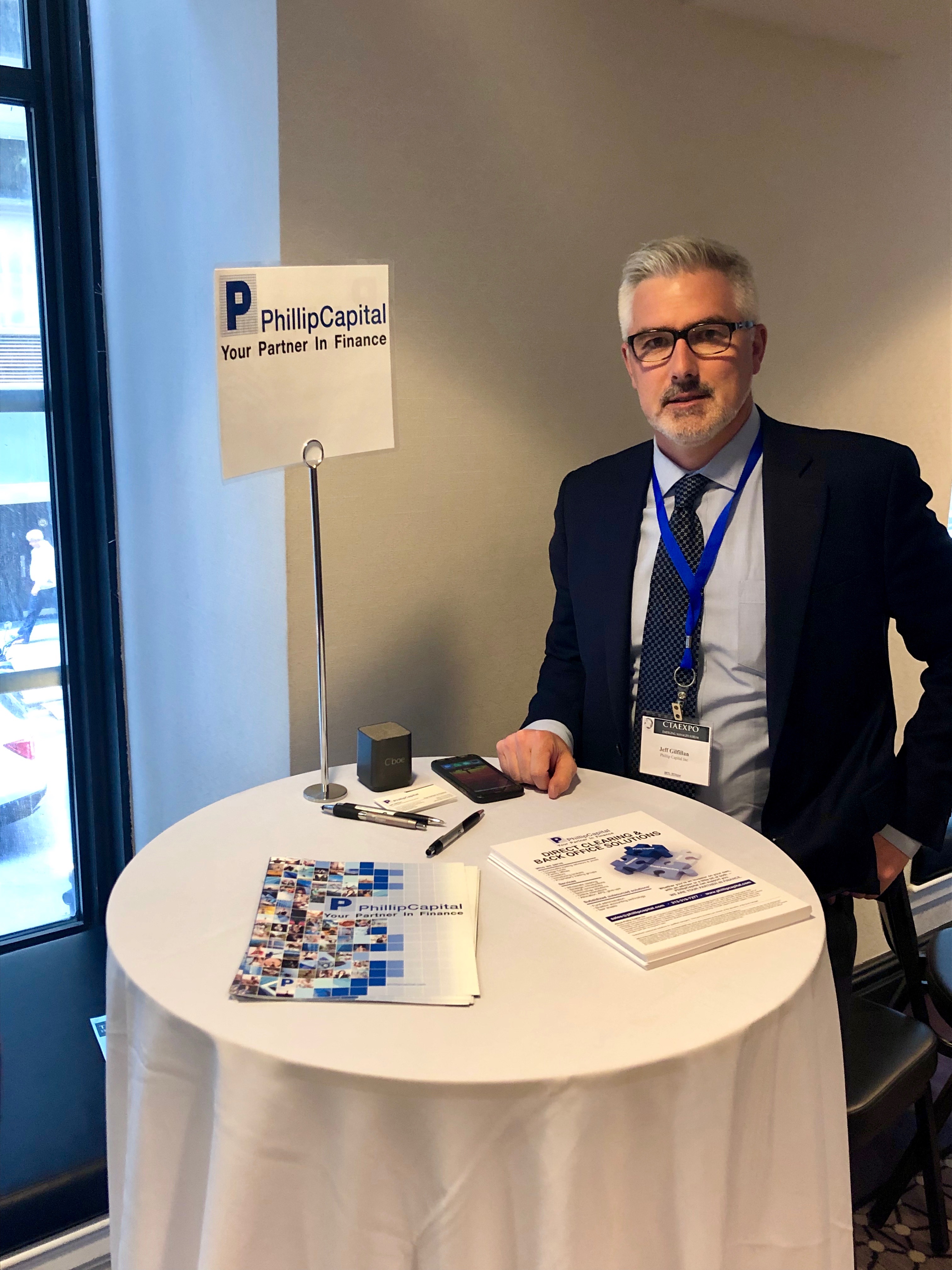 It was clear this year more mature domestic managers are looking overseas for introductions; emerging European and Asian managers are looking to the US for structure and capital and domestic allocators are looking overseas for emerging talent.  The feature afternoon presentation "Global Focus…Emerging Managers and Alternative Investors…Opportunities in marketing and Investing Outside the US" supported these themes.
Lastly, we were encouraged to meet several new managers with roots in the investment arms of banks and insurance companies who were victims of the Dodd Frank / Volcker Rule and who bring a great deal of experience and resources to this space.
The next Emerging Manager forum will take place in Chicago on September 12th 2019. We encourage managers and strategic partners to contact us for an office visit at our new location in the CBOT. Thank you to Frank and Bucky for hosting another worthwhile event!
The view from the heartland
The eagerness for participants in this industry to share their knowledge and experiences never ceases to amaze me. Did you know that:  
Tiling fields is an art & science
On the industry side, I've always naively assumed agricultural hedging was done periodically – to hedge a planted crop or a siloed one that has yet to be sold. What I came to understand from our trips is that trading and hedging is done much more dynamically by industry players every day. They will buy corn and soybeans they don't need as long as its at the right price. A good basis is key. Lots of variables on the ground determine the basis and change daily based on the needs of who is selling the product.
The Chicagoland Conference Scene
Its always refreshing to hear different perspectives, meet new people and catch up with old friends.  The three conferences held the week of May 6th were no exception.
While the Trading Show once again focused on crypto and hardware, the 1st Annual Barchart Commodity Conference provided the opportunity for Barchart to unveil the 2nd generation of their Commodity View platform and for their clients & partners to get together to discuss industry challenges and how they are solving for them.
The Association of Futures Markets conference provided the opportunity for emerging market participants to come together to collectively toast their successes and analyze their failures. Deep discussions were undertaken around the changing landscape of derivatives and the outlook for CCPs.
I was honored to moderate a roundtable highlighting fintech in the exchange space and my key takeaway was that with today's technology, it's easier and cheaper to start with green fields than to try to overlay new technologies onto existing and dated systems.
The Fourth Grade lunch table
For the past year, I have been listening to my daughter talks about the trading that occurs daily at her lunch table. Since I am in the business of trading, I was intrigued and finally asked her to record a week's worth of trades.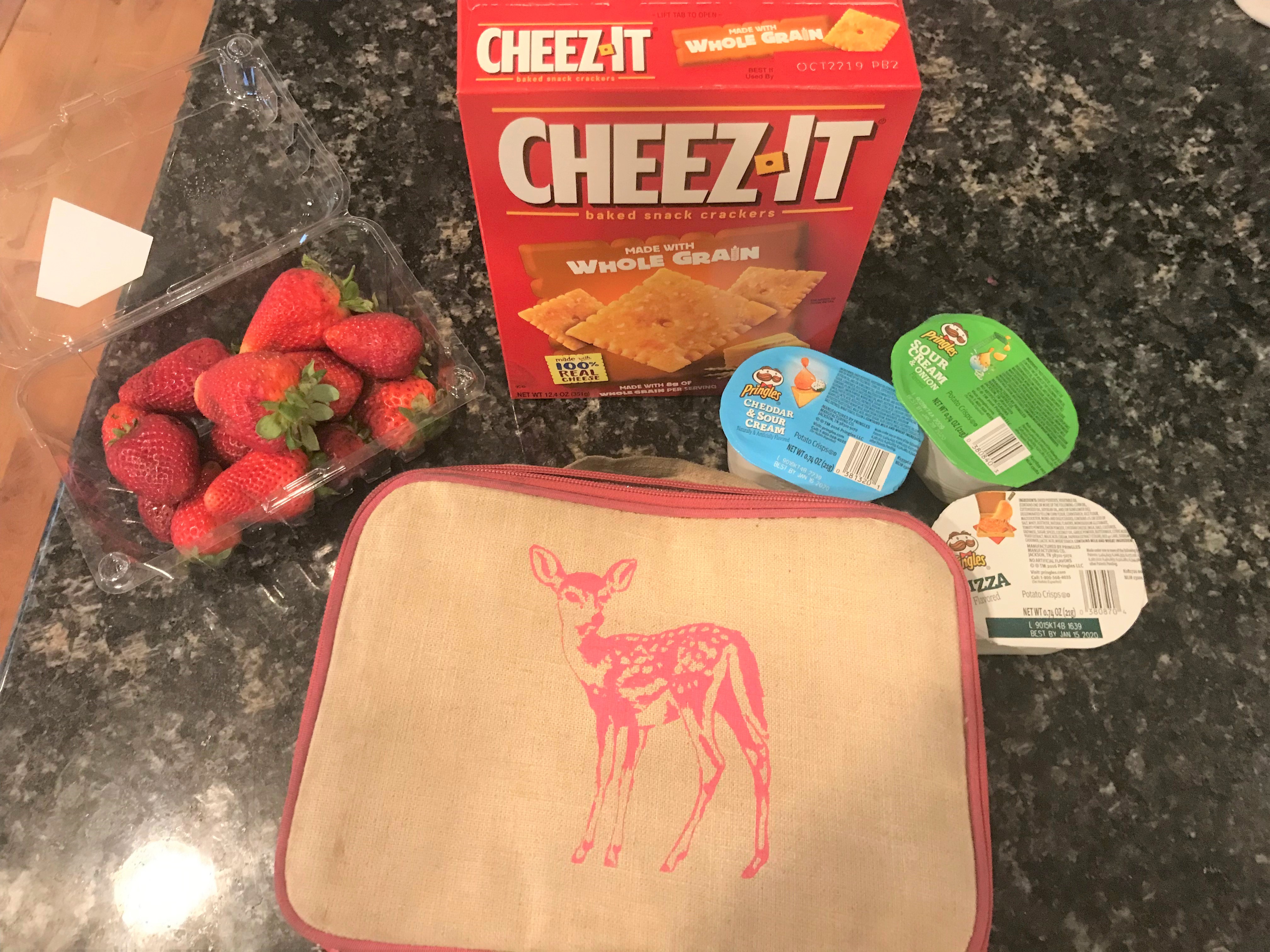 I learned a few things:
Fourth graders obey no market principles – they want what they want when they want it. Period.

They are all socialists. They believe that everyone should have a fair share.

One child really doesn't like Madeline cookies and hence do not value it at any price and are willing to give it away.
Here are some excerpts:
a free Madeline

little bit of a cookie for two fritos.

strawberries for two small waffle cookies

another free Madeline

Cheezits for a small cookie

dried seaweed (some kids are really addicted to it) for a Hershey's chocolate egg & barbeque chips
My next step is to talk my daughter into creating an app to move the trading away from the table (i.e. pit) and into the digital world. I am trying to convince her since I know a thing or two from the adult trading world.  Building a platform and an exchange invites more participants, provides better and more efficient price discovery, less opportunities for corners and better working markets. Will she bite? That is the question.
Final Thoughts
The CTA space continues to provide new opportunities for participants to enter the market. The structures of CTAs continue to evolve but the allure is the same.
Agricultural hedging with futures is a constant force, regardless of underlying market conditions.
And finally, whether it is on a global scale or at a lunchroom table, trading happens at every level every day.
Next month we are planning trips both east and west – let us know if you would like to catch up!