CHART VIEW
ICE U.S. Dollar Index Futures & CME Gold Futures
Jeff Gilfillan
Front month COMEX gold futures are testing median levels based on price and volume accumulation (value) built over the last 5+ years (see monthly chart below). The strongest value level starts at 1238 and gets slightly stronger up to 1315. There is plenty of room to go (up and down) before falling outside of the market's accepted value built since 2013. Last month I noted 1182-1188 would be an effective washout level and the market tested this area for a few consecutive days twice in late September and early October before rallying alongside the equity market break lower. The charts appear to be susceptible to further downside washouts at 1215 then 1195, however, the short term trend seems to have built enough value to test 1300 in the intermediate terms.
The US$ futures is stuck on the middle of a 3 ½ year value range between 94.00-98.00 in the front month continuation contract. Along the way there was a move roughly 600 points above the value range and 600 points below the value range. Like the gold futures, this contract is trading right at long-term value median levels. The ICE US$ futures is trading very close to not only the 3 ½ year 50% level but also the 50% level dating back to 2001.
My outlook last month was bullish gold and bearish US$. As both markets have been pulled closer to equilibrium the charts are telling us to be patient and consider short term washouts are likely to precede any meaningful transitional move away from the current value areas.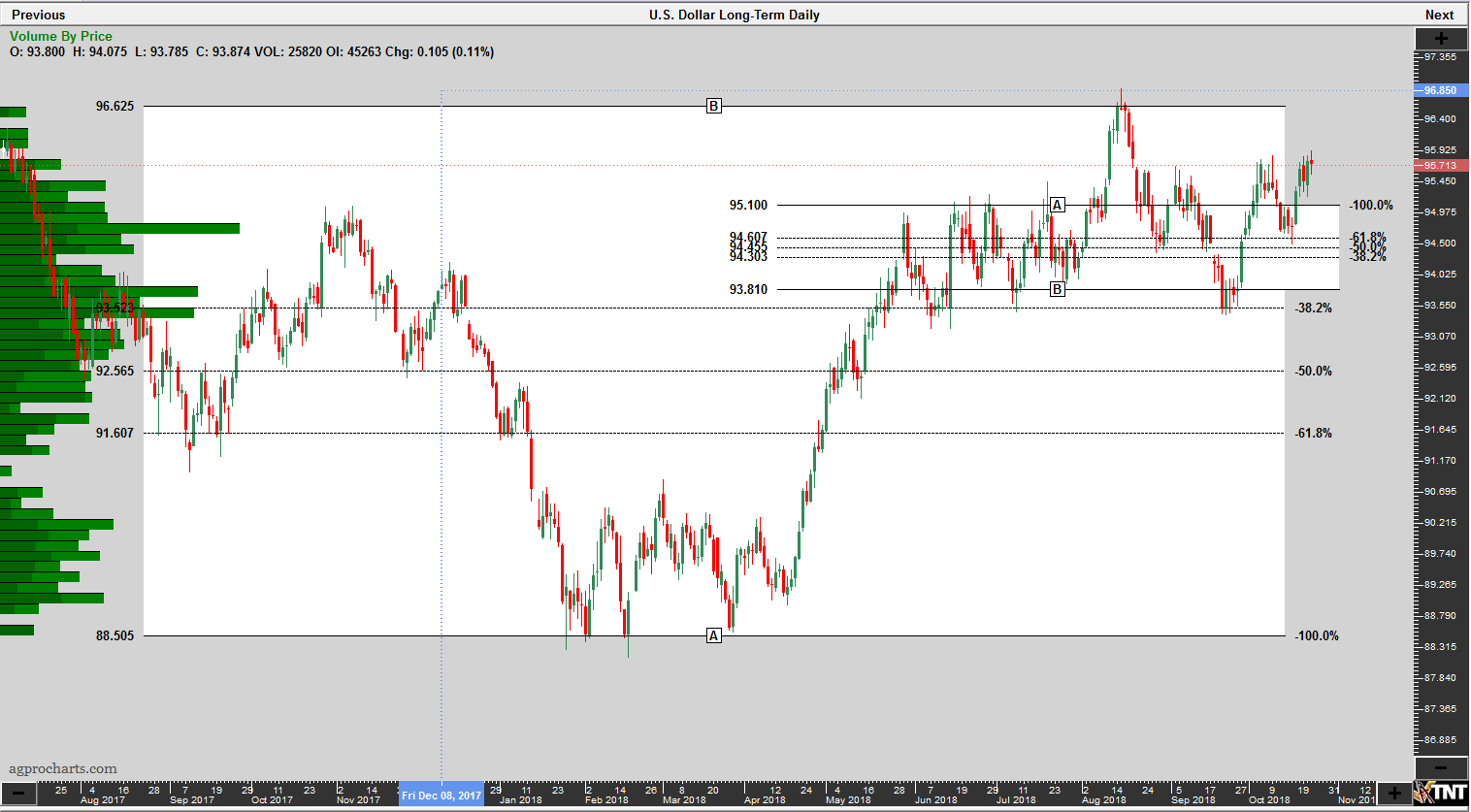 ICE FUTURES U.S. – US Dollar Index Futures – DX – Daily Continuation
Chart – Track'NTrade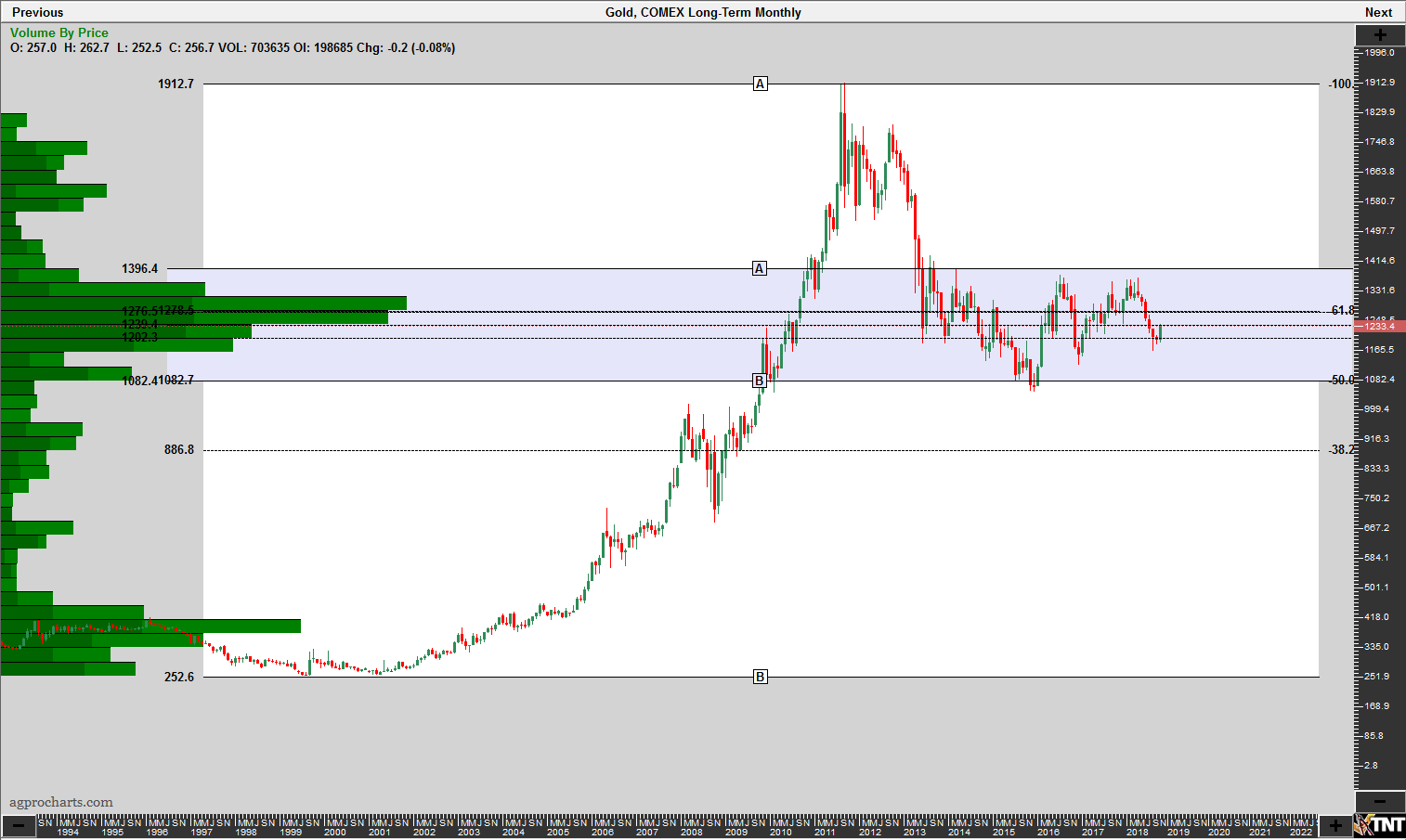 CME Group – GC – MONTHLY – GOLD COMEX (Globex)
Chart – Track'NTrade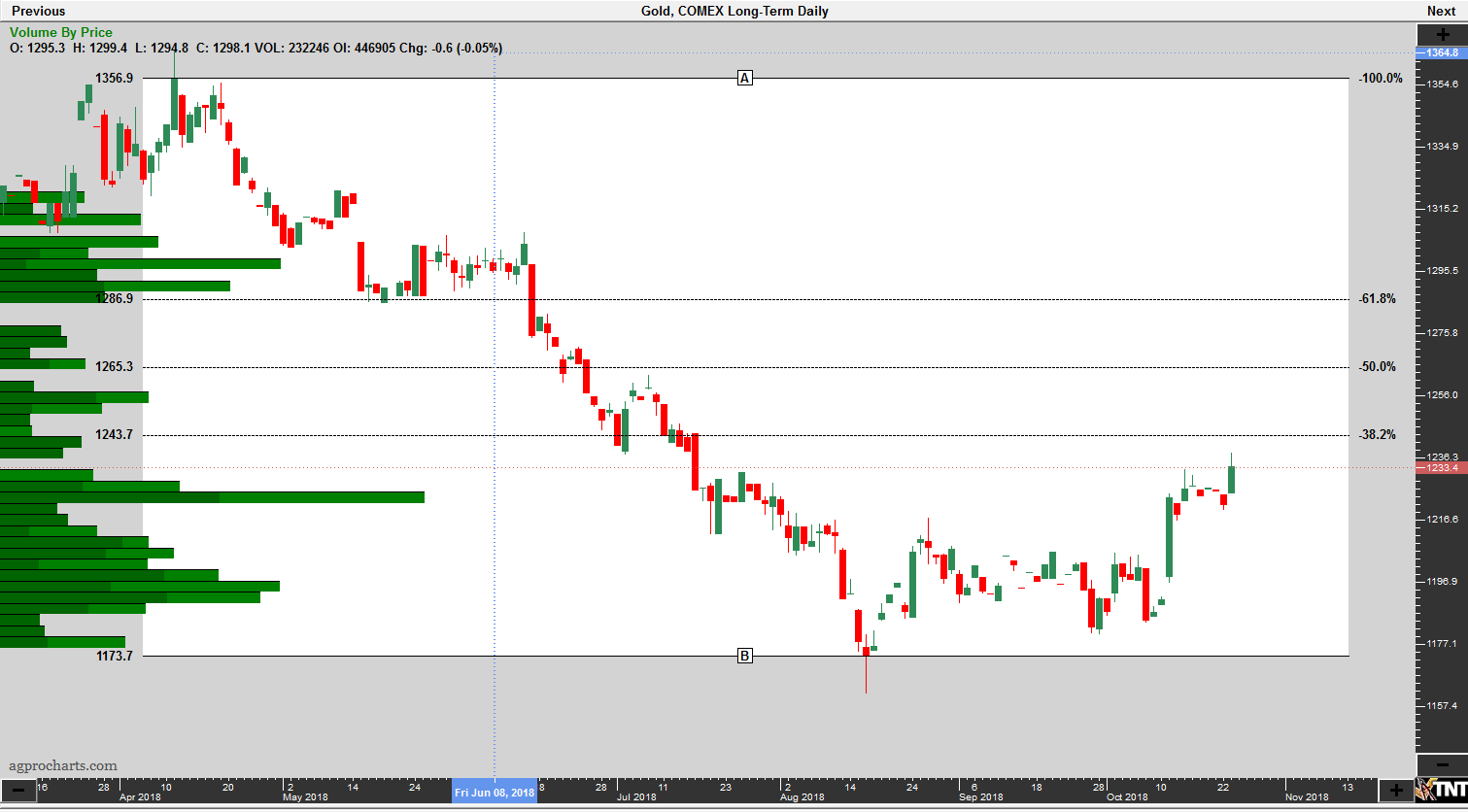 CME Group – GC – DAILY – GOLD COMEX (Globex)
Chart – Track'NTrade
RISK DISCLAIMER: Trading in futures products entails significant risks of loss which must be understood prior to trading and may not be appropriate for all investors. Past performance of actual trades or strategies cited herein is not necessarily indicative of future performance. The information contained herein is provided to you for information only and believed to be drawn from reliable sources but cannot be guaranteed; Phillip Capital Inc. assumes no responsibility for errors or omissions. The views and opinions expressed in this letter are those of the author and do not reflect the views of Phillip Capital Inc. or its staff.