THE 2018 P List (Holiday Special Edition)
Gift Ideas For the Traders in Your Life
You may be familiar with Oprah's "The O List". Well, below is PhillipCapital's version: 
In the old days, you could spot traders miles away from the bright colorful coded jackets they wore; but now traders come in all shapes and forms- and not one size fits all.  This makes buying a gift for the trader in your life tricky. So here are some gift ideas for you.  As a bonus, we have also two versions of each gift according to budget. These gifts are bound to delight you or the traders in your life!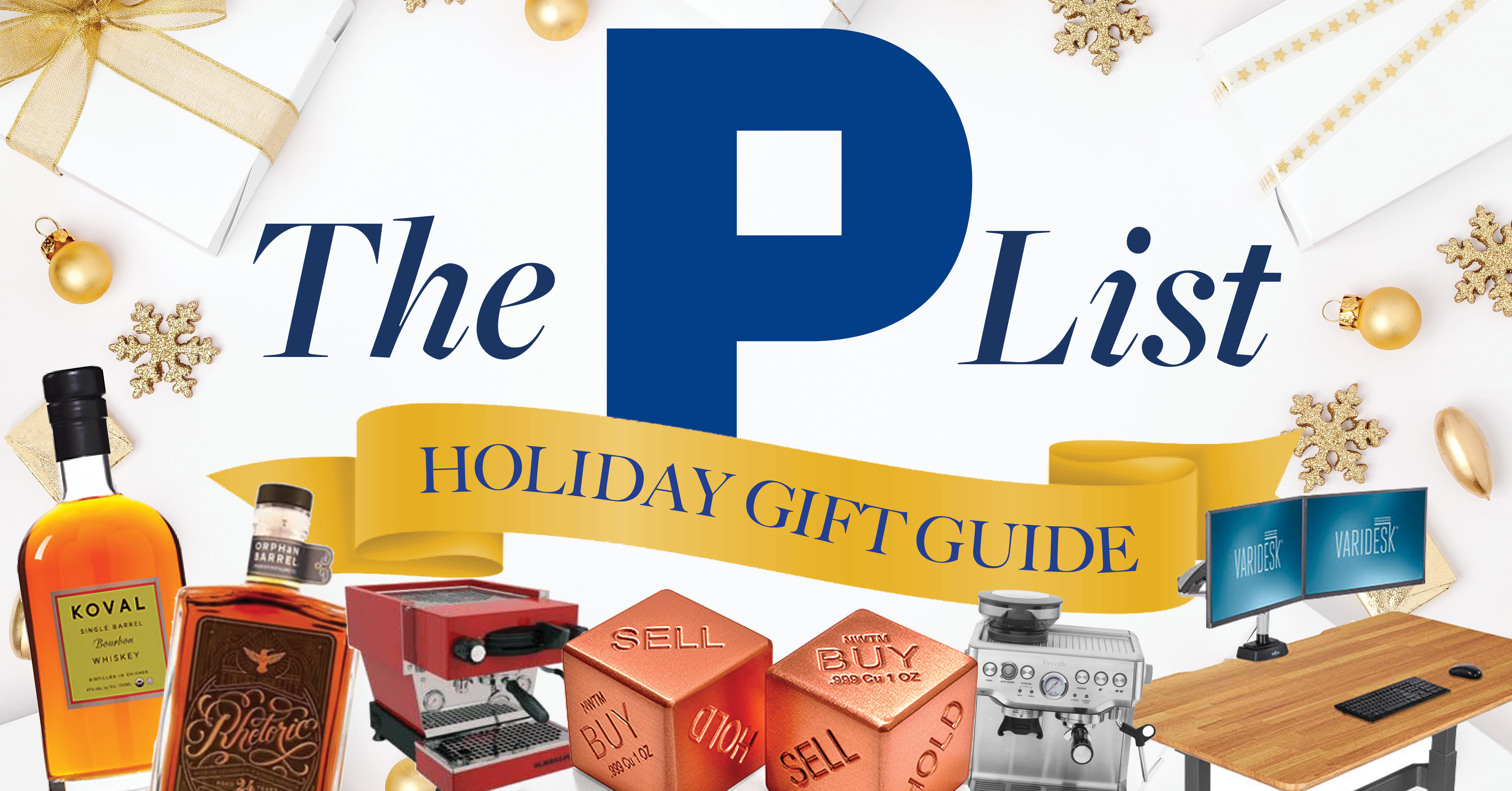 1. To give them the energy they need
A trader needs to be on maximum alert to perform. Give your trader the added boost of morning caffeine by letting them brew their own expresso in the comforts of his/her own home. The simple ritual of making coffee will also start their day with a smile, as the aroma of coffee awakens their senses.
Good Value: Breville BES870XL Barista Express Espresso Machine, $479 in Amazon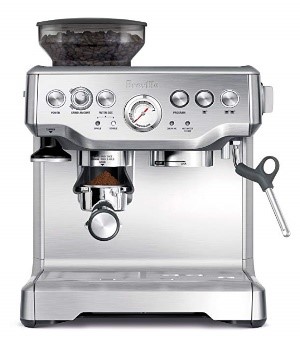 For the price and features, this has all the best reviews in Wirecutter, Business Insider, and 4.5 stars with 1699 customer reviews in Amazon; it's hard to beat. If you don't want to buy a separate burr grinder, get this model that has everything you need. I bought the lower end model called Duo Temp Pro without the grinder and less settings. It was easy to use and even my eight-year-old knows how to brew a coffee latte now!
The luxury: Lamarzoco Linea-Mini, $4,900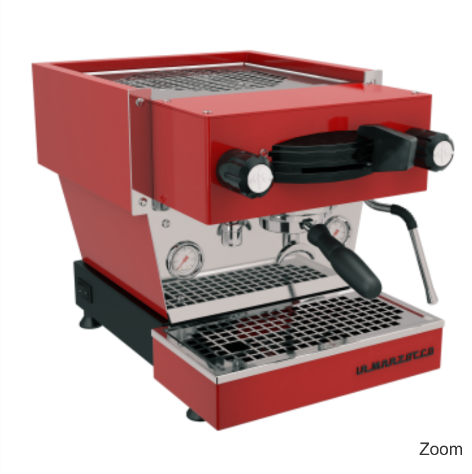 If money isn't an issue, and you're looking for a very nice piece of equipment on your kitchen counter top, go with the inventor of expressos - Italy. Consider this beautiful machine, the Linea Mini from Lamarzoco. 
2. To keep them calm - > The muse – Meditation made easy
Mindfulness and meditation have been touted (and scientifically proven) in recent years to help one calm the mind and improve work performance. We all know the benefits of this, but how do we get started? You could join a class, hire a coach (like Russ Rauch--watch for an upcoming podcast with him), or download apps to help you focused. The amazing thing about the apps are the online community you can join to keep you accountable.
The Super Budget: Headspace App FREE or subscription of 7.99/month
Headspace is a highest-rated guided mediation tool from Apple store. Per Wirecutter, it's the best meditation app they ever tried.  You can try it for free to see if you like it.
The Good Value: Muse $179.00 (holiday discount)
Muse teaches you to meditate by using an app on your phone, a physical device you put on your forehead, and instant feedback regarding your brain activity. The activity is then translated into guiding sounds of weather to help you stay calm and focused. I have used this personally and prefer it to guided meditation, where I tend to get distracted by the person's voice. I also like the fact that the device provides me with real-time feedback about what's happening—makes it hard to lie to myself! I thought it was ingenious how they used the sound of rain (the heavier the rain, the less tranquil state you're in) and birds (demonstrating your calmer state).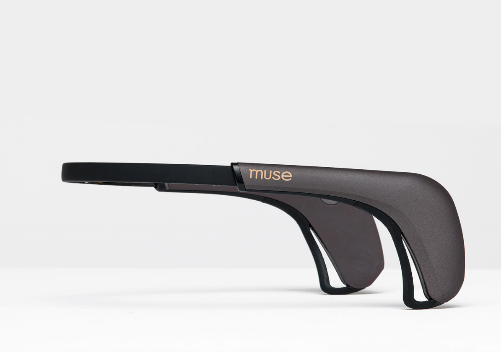 3. To keep them relaxed after a long day - Wine/Whisky
Wine always makes a nice gift, but instead of going to Trader Joes, how about we aim a little higher? Here are two choices from our PhillipCapital colleague Fillippo, a former trader and an Italian who knows a thing or two about wines.
The Good Value:  Livio Sassetti "Pertimali" Brunello di Montalcino 2012, approximately $70
The Super-Tight Budget: Honoro Vera Rioja 2017, $8
Orphan Barrel Rhetoric 24-year-old Kentucky Straight Bourbon The Good Value: Whisky $400 vs Koval Bourbon Whiskey, Koval is a Chicago distillery ($70). Get it on Drizly.com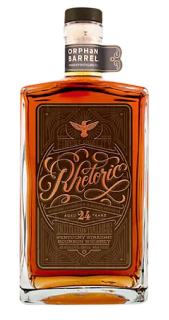 4. Something random, something Fun
The trader in your life might be looking at complicated indicators and charts to make timely entry and exit plans for trading, but sometimes a device as ancient as dice might bring about the same outcome.  To inject a little bit of humor into your trader's life, why not wrap-up these unique dice to help decide when to buy, sell, or hold?
** DISCLAIMER – Please do not construe any of these gifts as investment advice!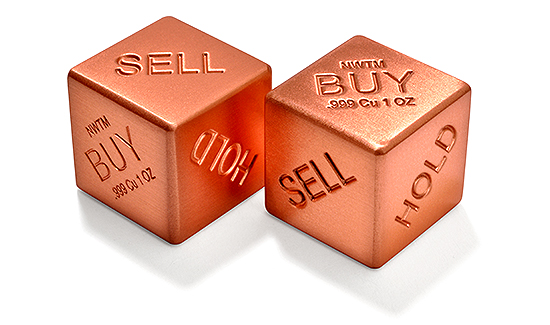 5. To give them a pain free back- Standing Desks
The trader typically spends 8+ hours a day sitting and staring at the screens. Improve their health immediately by gifting a standing desk. The health benefits of a standing desk are very compelling including reduced risk obesity, reduce risk of type 2 diabetes and reduced risk of cardiovascular diseases. You can get it HERE.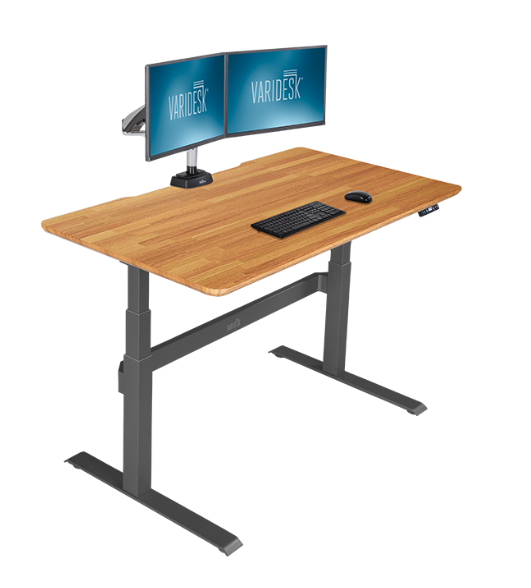 The Luxury: Varidesk Motorized Standing Desk $995
This is an electric-motorized standing desk that allows you the flexibility to move from sitting to standing in seconds.  The cable tray is a nice touch.
The Budget: Readaeer Portable Adjustable Foldable Laptop Computer Desk Stand Table with CPU Fans Mouse Pad
You can stick this on top of your existing desk. And for less than $60, it's a fiscally-sound purchase.
Movies we recommend to watch during the holidays
Holidays are a good time to catch up on our reading and watching movies.
Trading Places, 1983
 This is one of my favorite movies about trading, buying low, and selling high.
Margin Call, 2011  
This movie is about the mortgage-backed securities crisis in America. There are a lot of "technical" errors of this movie including the title of the movie—is that really a margin call? Still, it makes good entertainment.
The Wolf of Wall Street, 2013
I love this extremely dramatic and entertaining movie. And no, it's not that exciting in my office!
Crazy Rich Asians, 2018
If you want to understand a little more about Singapore culture and food, as well as see some beautiful pictures of the country, do watch this movie. Singapore's Tourist Board worked with Warner Brothers to scout the filming locations. Once again, this is just a movie--99.9% of the population doesn't live like this!